In order to build up anticipation for the next Battlefield game, EA and DICE have launched an interesting promo that's specifically aimed at the publisher's cash crop: engagement.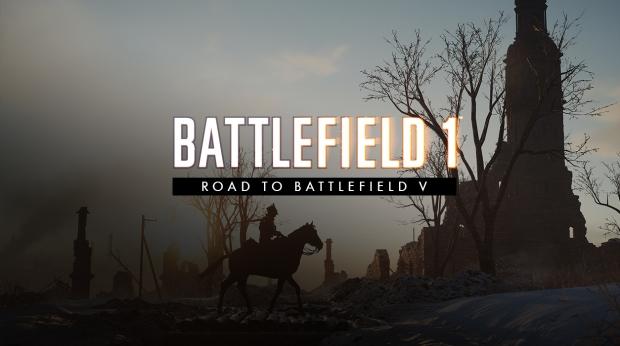 Like the top publishers in the games industry, EA is all about engagement-driven revenues. Propelled by successful engagement strategies in its lineup of online games, EA's live services segment raked in a massive $2.96 billion last fiscal year, proving the company is quite adept at cashing in on its games' millions-strong playerbases. But like developers who are constantly iterating their games, EA is keen on finding new unique ways to not only build but retain engagement monetization...and it might've just found a new stride.
EA's new Road to Battlefield V promo seems to be a new method. The promotion has two main goals: to hype up Battlefield V and to keep gamers playing both Battlefield 1 and Battlefield 4 up until the WW2 shooter's big launch and potentially spending money. By giving out every single BF1 and BF4 expansion for free EA and DICE are strongly incentivizing users to not only return to each game, but also keep playing with rotating playlists and other rewards.
Ultimately the promo is a bid to spark engagement. First off we have the free expansions to get gamers back in. Then there's the rotating playlists and content to keep them playing. Finally we have another big reason to not only start playing but keep playing during the promo: exclusive unlocks for Battlefield V.
So how does this translate into monetization?
Lapsed players who already own the titles may jump back in and join the fray. The more they play the greater the possibility they spend money on in-game microtransactions across one or both games. But at the very least EA and DICE are betting on the kind of steady engagement that actively builds hype for Battlefield V and the franchise in general, acting as a kind of organic advertisement strategy.
But it's not just about microtransactions. EA casts a wide net when it comes to live service revenue streams.
Remember that both Battlefield 4 and Battlefield 1 are part of EA's $5 a month Origin/Access subscriptions. Make no mistake: this is by design. I noticed some interesting trends way back when Battlefield 1 was initially rotated in EA Access and predicted this was just the beginning, and here we are.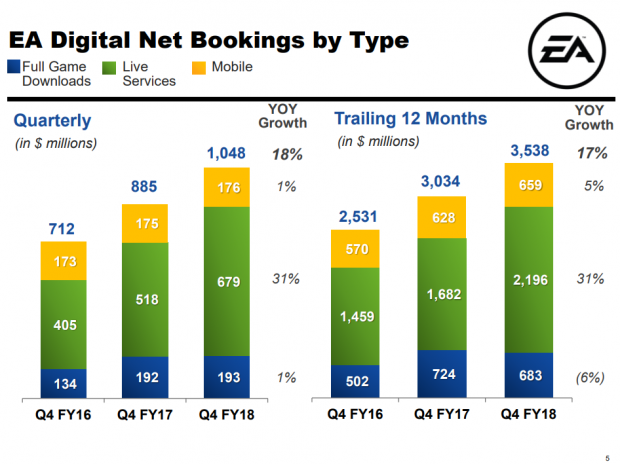 Subscriptions are a part of EA's reigning live services segment and act as a kind of portal to its lucrative online-based monetization strategy. Subscribers who are actively playing games are much more likely to keep paying over time whether it be through sub fees or microtransactions, and there's quite a few monthly goals and content to chew on up until Battlefield V.
All in all I think this promo is extremely well thought out and could be a boon for EA and DICE. The publisher is always refining its business models--whether it be adapting to lootbox controversies or folding its games into its online subscription--and we could see more cross-game events like these in the future.
Here's more info on the Road to Battlefield V promotion:
Expansion Giveaways:

We're giving away every expansion for Battlefield 1 and Battlefield 4 in the months leading up to Battlefield V. So, watch our calendar to claim those free expansions when they show up.

In May, players claimed Battlefield 1 In the Name of the Tsar and joined the ranks of the largest mobilized army that entered World War 1 in six massive maps. Not long after, players entered the fight in the 1915 British amphibious assault of the Gallipoli peninsula in Battlefield 1 Turning Tides, which introduced powerful ways to dominate land, sea, and air.

Before the end of this month, two of the most infamous battles of WW1 will be free with the giveaway of Battlefield 1 Apocalypse.

You might have missed the previous free expansion giveaways, but players may still get the chance to claim them again in the future.

Weekly Rewards*:

You should also mark your calendars for weekly in-game rewards in Battlefield 1. When logging into Battlefield 1, a new menu lists daily tasks that will go toward earning various rewards, like weapon and equipment skins, Dog Tags, and Squad XP Boosts. The available rewards unlock weekly and can be earned during that window. Don't worry if you missed some, you can still earn those too!

Frequent in-game missions based on the expansions and zodiac star signs.

Map Rotations:

Tailor-made map playlists on rotation every Tuesday. They are designed to provide a tour through the variety of Battlefield 1 maps and modes as well as deliver a great place to complete your daily and weekly challenges.

Get a Head Start on Your Battlefield V Gear:

Those Battlefield 1 in-game rewards also include periodic, exclusive vanity items for Battlefield V, available for use in that game at launch.

In Battlefield V, you'll be able to customize your Company of soldiers with Special Soldier Sets containing weapon skins, camo patterns, head gear, and face paint for the British Special Air Service and German Airborne troops. Six of these are available when you pre-order the Battlefield V Deluxe Edition, but the only way to earn an additional 2 soldier sets is via the Road to Battlefield V.