Chinese firm laser rifle burns clothes and skin at 800m
The future of weapons: laser rifles that can burn you at 800m away.

Published Tue, Jul 3 2018 9:39 PM CDT
|
Updated Tue, Nov 3 2020 11:51 AM CST
I didn't think we'd be here already but here's where we are now: we're living in a world where a Chinese firm has the aspirations to arm the country's police forces with the next generation of weapons: an assault rifle that fires lasers that burn clothes and skin at 800m away.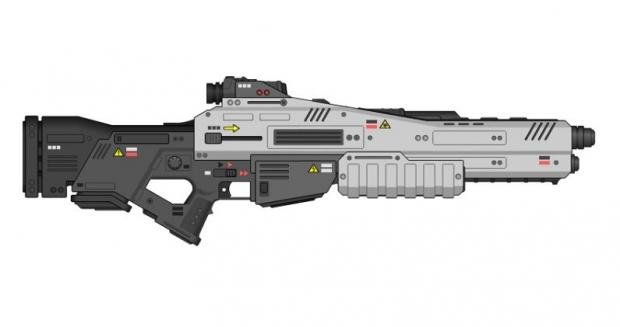 If that wasn't scary enough the lasers themselves are silent, and invisible, and they can pass through glass windows as well. ZKZM Laser developed the laser in collaboration with Xi'an Institute Optics and Precision Mechanics at the Chinese Academy of Sciences. The purposes of this rifle if were in the hands of the good guys would be the police in hostage situations, where they could use a precision laser to take the kidnapper down, without hurting the victim.
A research that worked on the super-powered ZKZM-500 rifle said that "the pain will be beyond endurance" and that it will be "non-lethal" as it doesn't kill on impact. The laser rifle weighs around the same 6.6lb of an AK-47, with a lithium battery that is good to fire over 1000 'shots' that last for two second each.
Better yet, the ZKZM-500 costs just $15,000 to manufacture with the company looking for a manufacturing partner to get these laser rifles into the hands of the police. TechCrunch on the other hand doesn't believe the facts on the ZKZM-500, as TNW notes he said: "attenuation that occurs as a laser travels 800m through the air, it will almost certainly be too weak to cause any sort of perceptible damage to clothing or skin. He adds that it's highly unlikely that the weapon can store the magnitude of power in its lithium-ion battery in a small package that'd be needed to fire two thousand shots of incendiary lasers".
Related Tags