We knew that from the last lot of leaks from an internal AMD slide last year that the company was planning PCIe 4.0 support for its upcoming Vega 20 GPU, and now we have some more support for these claims.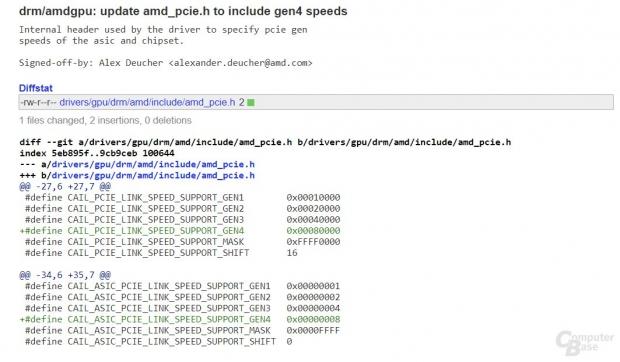 AMD engineers are hard at work on Linux drivers for its fresh new Vega 20, which is being made on the smaller 7nm node. The new PCIe 4.0 standard will usher in some huge bandwidth increases, as PCIe 3.0 has been with us for close to a decade now and feels stale with its 8.0GT/s of raw bit rate and 8Gbps of link bandwidth, where PCIe 4.0 doubles those numbers to 16GT/s and 16Gbps of bandwidth.

The previous rumor pegged Vega 20 for the second half of 2018, made on the 7nm node with 4-stack HBM2 giving us 1TB/sec with 16GB or 32GB HBM to choose from, PCIe 4.0 x16 support and between 150-300W of power. Now we can expect PCIe 4.0 motherboards around the corner, perfect timing for AMD to push into the datacenter.