This new 'computer' makes a grain of rice look big
But the real question is, can it run Crysis?

Published Mon, Jun 25 2018 12:35 AM CDT
|
Updated Tue, Nov 3 2020 11:51 AM CST
University of Michigan has reached a new technological milestone, with researchers producing a temperature sensing 'computer' that measures just 0.04 cubic millimeters, which is magnitudes smaller than a single grain of rice.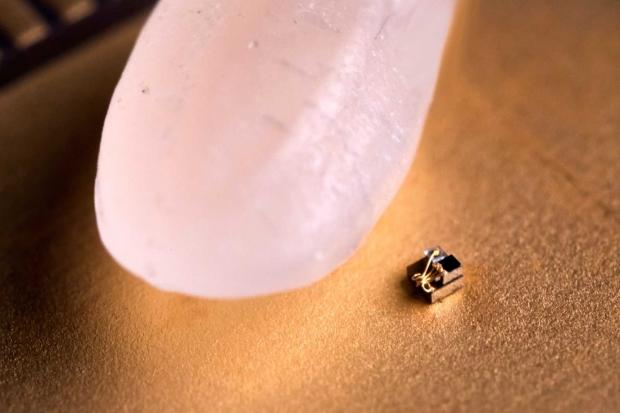 IBM was the previous record for the world's smallest computer, but U-M researchers had some tricks up their sleeves for reducing the effect of light. The researchers used switched capacitors instead of diodes, where they worked against the relative increase in electrical noise that is created from a device running on low amounts of power.
The sensor that the University of Michigan created is capable of measuring changes in super-small regions, such as groups of cells in your body. Scientists have said for a while now that tumors are ever-so-slightly hotter than healthy tissue, but it has been hard to detect that... until now. This new device could be used in cancer treatments, opening the door to very exciting developments.
Inside, the new sensor rocks a full processor that's based on the ARM Cortex-M0+ design, but when it is powered off all data is lost.
Related Tags