In just 90 days on iOS it seems Epic Games can't be stopped with Fortnite absolutely dominating on Apple's iPhone and iPads, with Fortnite making $100 million in the three-month span.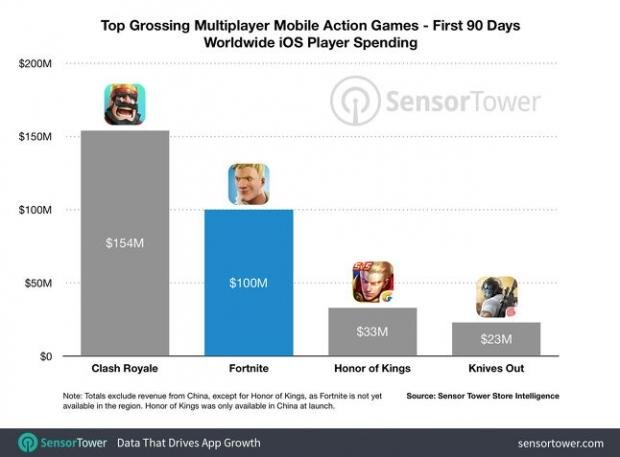 Knives Out is the PUBG-like Battle Royale giant on iOS, but Fortnite made 335% more money over the 90-day period which is quite simply insane. In just 30 days, Fortnite made $25 million joined by another $50 million in the 45 days after, with no signs of slowing down.
Fortnite might have made $100 million in 90 days but it only comes close to the $154 million that Clash Royale from Supercell made in its first 90 days on iOS. PUBG on mobile doesn't count yet because it has only been on iOS for 60 days now and hasn't reached $100 million, yet.