Insomniac's Spider-Man takes you 5 mins to feel like Spidey
Sony has said it only takes 5 minutes to feel like Spider-Man in the upcoming title from Insomniac Games.
Published
1 minute & 3 seconds read time
In a recent PlayStation blog release Sony has addressed the highly anticipated new Spider-Man game from Insomniac Games.
After the recent release of the E3 2018 gameplay fans have increased their hype that much more after seeing Spidey traverse the concrete with not a single problem at all. According to the PlayStation blog post written by Justin Massongill, the Social Media Manager at Sony Interactive Entertainment says that it will only take players 5 minutes to feel exactly like Spider-Man. The smooth controls allow for players to immediately take full rein over Spideys quick and agile movements.
Massongill also addresses how the combat feels in the title, here is what he had to say "Combat, by the way, felt plenty accessible, almost to the point that I thought I had mastered it in a paltry few minutes of practice... until I opened the "Move List" window. Holy moly! Scrolling through the rundown of moves and combos available to Spidey felt like learning a new character in a fighting game."
Of course this is Sony discussing their own game, so take what they say with a pinch of possible bias. Being completely fair though and purely judging from the gameplay we have seen so far it Massongill's description seems fairly accurate. If you want to check out the full synopsis from Massongill visit the official PlayStation blog here.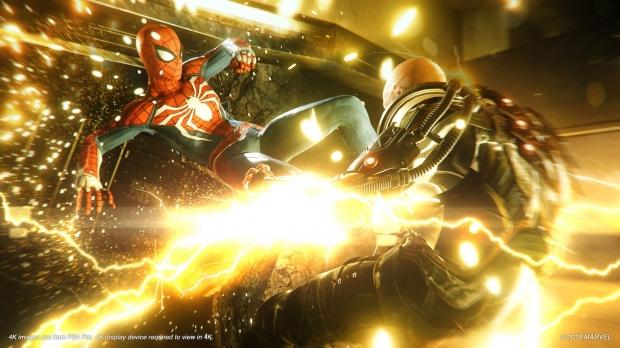 Related Tags