PUBG teases ballistic shield, and new snowy map coming soon
PUBG Corp teases snow map that should launch in the winter, as well as a ballistic shield.

Published Mon, Jun 11 2018 1:39 AM CDT
|
Updated Tue, Nov 3 2020 11:51 AM CST
E3 2018 - Battlegrounds had some E3 2018 love to share, with Microsoft's E3 2018 press release teasing that there are a few things coming to PUBG: Sanhok officially launches June 22, a ballistic shield is coming later this year, and a new snowy map should be launching in the winter.
There's a new trailer, above, that shows off some of this stuff, with the snowy map shown off right at the end. I've been wanting a snowy map for a while and funnily enough I was talking to my friends about this late last year, and here we are - PUBG's snowy map has been teased.
PUBG Corp said in their announcement: "This map is currently very early in development, and we're aiming to bring it to both PC and Xbox One this winter. Expect to see some new mechanics built around the snowy terrain".
As for the ballistic shield, it should debut in the War Mode deathmatch event later this year and will consume a primary weapon slot. Players will be able to hide behind it, as well as shield their teammates with mobile cover as they advance and get to physical cover. You'll be able to use handguns, submachine guns, melee weapons, and throwables (grenades and the like) while holding the shield up.
Sanhok will be launching on the PC on June 22, with the developer fixing it up as it is quite the mess right now - even though it's half the size of the original map at just 4x4km. There will be dynamic weather that we have all wanted, and hopefully running beautifully smooth when it launches later this month.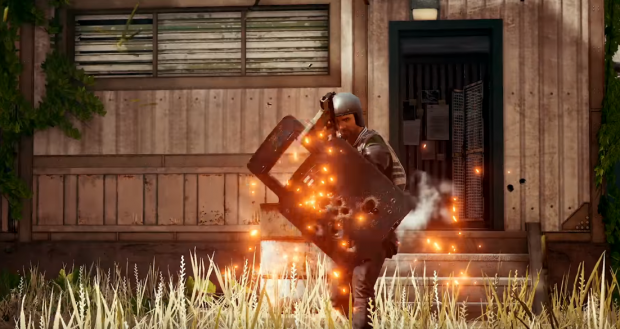 Related Tags