Fallout 76 may use Fallout 4 assets, engine, and cut content
Fallout 76 should give Bethesda an opportunity to do everything it wanted in Fallout 4 while also pushing to new horizons.

Published Thu, Jun 7 2018 4:17 AM CDT
|
Updated Tue, Nov 3 2020 11:51 AM CST
Fallout 76 should be built on the same framework as Fallout 4, but with a few big changes.
While watching NoClip's excellent Bethesda documentary I realized something that's fairly obvious when you think about it: Bethesda Game Studios' own first-party games like Skyrim and Fallout 4 are all iterative with one another and share common development threads. One game typically uses tricks, engine features, and other techniques found in previous titles in an effort to grow and one-up the previous game.
While working on Oblivion, for example, Bethesda Game Studios had a back-up plan just in case it didn't do well--a project that became Fallout 3. The team employed much of what they learned making Oblivion into Fallout 3...except for the whole having to build gun combat from the ground up. It's no secret that game studios work on multiple projects at once, but it's important to remember that BGS titles can cross-over insofar as development work.
Fast-forward to the present and we have the studio's mysterious new Fallout 76. Sources say Fallout 76 will be an online title that continually evolves over time akin to a service game, meaning co-op or even PvP is possible. Interestingly enough Bethesda originally prototyped and tested a Fallout 4 online mode (something BGS actually does for all its games). The biggest clue it shares a lot in common with Fallout 4 is the teaser trailer's assets, which look borrowed right out of the Commonwealth. But what else will Fallout 76 share with its predecessor?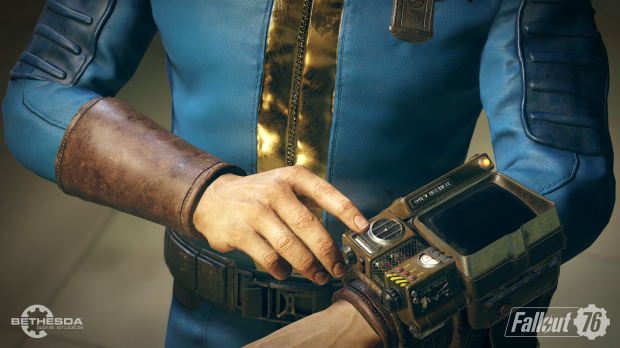 I expect the guns, survival mechanics, and other core features will essentially be the same. Fallout 4's gunplay was quite good and I don't see any real reason to jeopardize that...however I am curious how VATS will fall in. The targeting system obviously won't work in an online setting so I'm thinking we'll get a kind of auto-aim style VATS--kind of like quick scoping in Halo 5--that marks certain weak points on enemies.
Base building should be in too. I can't imagine something cooler than visiting other players' creations, especially if there's any sort of mod support (probably not since that's tricky online).
Make no mistake though: Fallout 76 should indeed have brand new content outside of the normal scope of DLCs. The game sounds like a persistent-style online world that can change and evolve over time, something that will keep players engaged in a live world versus the static realms BGS usually makes.
If it's an online service game the possibilities are nigh endless; Bethesda could offer weekly or monthly live events where players team up in groups or friends via co-op to take on bosses or tackle random/rotating missions. We could have roaming factions, massive epic-scale battles, maybe even trading with friends.
In many ways Fallout 76's online content could bring a breath of fresh air to the Wasteland.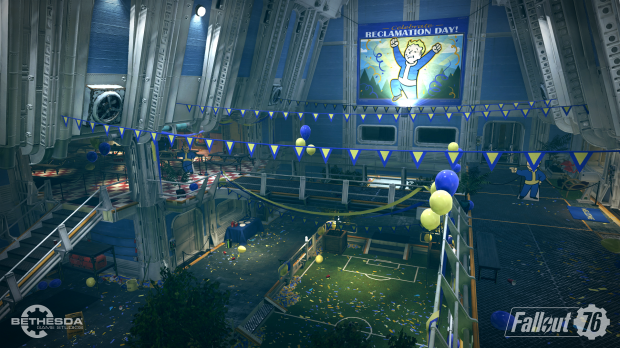 But at the same time I expect to see many original threads of Fallout 4 present in Fallout 76, obvious or otherwise.
While we only have access to a portion of Fallout 4's scrapped content, it does give an interesting picture on what could've been. I think that's really the focus with Fallout 76: what could've been in the Commonwealth can now be in West Virginia.
There's so much more that was cut, scrapped, or simply abandoned that we don't know about...and that fills me with excitement. Assets, environments, engine features...you name it. We could see it recycled and re-used in the next game in some interesting and key ways.
"We're always trying to do too much. Have we bitten off more than we can chew? Of course. That's who we are. And we won't always get all the way there, but I rather shoot for it and see where we end up than be safe," Bethesda's Todd Howard said in the documentary.
Did BGS follow this same ethos when making Fallout 4? Most likely, and I have to wonder just what crazy and/or delicious morsels that are stored in the studio's Vault-Tec freezer.
We'll find out what Fallout 76 is or isn't during Bethesda's E3 2018 presentation on Sunday, June 10 at 9:30PM EST.
Related Tags