Computex 2018 - AMD is pushing for a strong Computex this year, with an exciting unveiling of Vega 20 on 7nm with 32GB of HBM2, but also their new project: Fenghuang 15FF, a new graphics chip for APUs,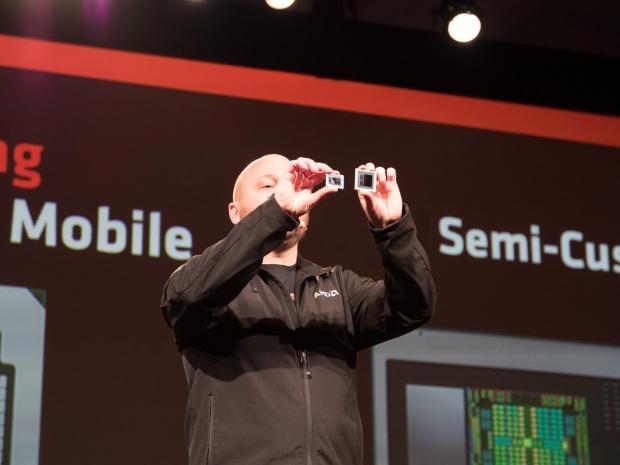 Fenghuang 15FF is the internal codename for the graphics chip, with the current codename of DG02SRTBP4MFA applied. This chip should be part of the Zen+ APU family with 4C/8T of CPU power, 3GHz clock speed, and 2GB of HBM2 clocked at 1200MHz (2.4GHz effective).
AMD's new chip sports 28 CUs and 1792 SPs (up from 24 CUs and 1536 SPs on Vega 24) while there's 2GB of HBM2 at 2.4Gbps offering 307.2GB/sec memory bandwidth, which is up from the 1.6Gbps and 204.8GB/sec offered on Vega 24.
AMD is expected to unveil a bunch of never-before-seen hardware at Computex 2018, and this could be one of those products. We'll keep you posted.