ASUS has just unveiled its monster new crypto mining motherboard, with the introduction of the H370 Mining Master motherboard, which can handle 20 graphics cards for the ultimate mining motherboard.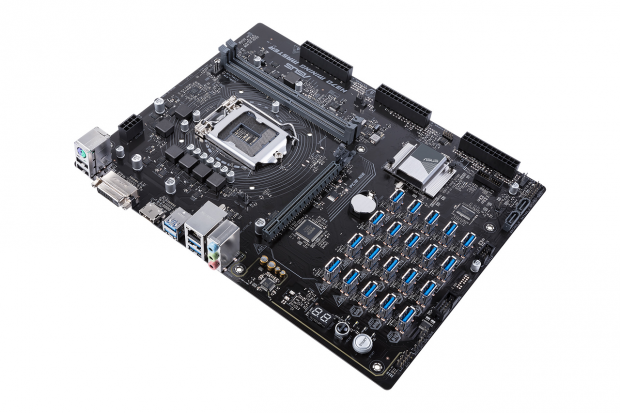 ASUS has learned from its first B350 Mining Expert motherboard, with the new H370 Mining Master motherboard simplifying the entire mining experience by letting USB riser cables connect directly into the PCB. Glorious. This means you can run 20 graphics cards at once, without as many cables and headaches - and trust me, there are lots of headaches with super-crazy mining setups.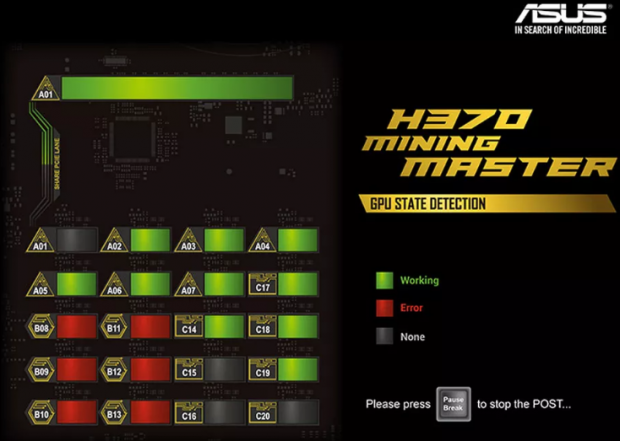 The H370 Mining Master motherboard has mining-specific tweaks that ASUS has performed to the board, another nice touch, with one of them being the GPU state detection before the board boots, as you can see in the image above.
ASUS is expecting to get the H370 Mining Master motherboard on shelves in Q3 2018.