Anthem tease hints at upcoming reveal
BioWare might show off some pre-E3 footage of Anthem.

Published Wed, May 30 2018 3:30 PM CDT
|
Updated Tue, Nov 3 2020 11:51 AM CST
Anthem, BioWare's new open-world mech game, might be the latest to get a pre-E3 reveal.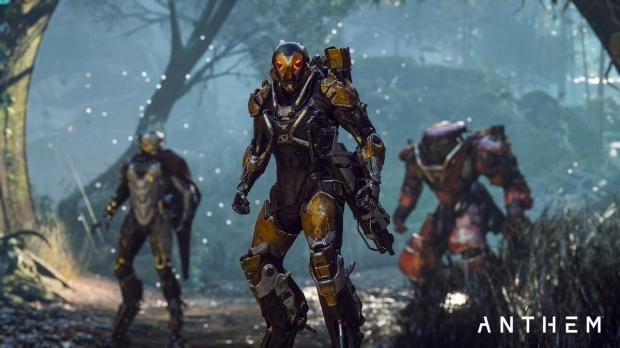 Following the general disdain for EA's business tactics, BioWare's hugely ambitious new IP Anthem has a lot of skepticism behind it. Described as a shared-worlds title that blends genres and delivers fast-paced action, Anthem is the biggest game the Mass Effect developer has ever made and serves as a huge turning point for the company. All in all Anthem is a big deal for both EA and the developer so it's important gamers are kept in the know.
Although EA plans to show off new Anthem footage and content at its EA Play event in June it's possible we could get some new tidbits sooner. The game's official Twitter account put up a cryptic teaser that may lead to a pre-E3 gameplay feed or maybe some sort of unique ARG event that sends gamers on a wild goose chase of sorts. Today's gaming news has been largely dominated by the Fallout 76 news so it looks like EA wants to remind us about Anthem, too.
Anthem should be a service game with online multiplayer and live events, but it may not be monetized at launch. And it's possible it will only be monetized via cosmetics.
Anthem will launch in March 2019 and stands to be one of EA's biggest investments.
Related Tags