Stunlock Studios has released yet another batch of Battlerite Royale screenshots, this time they have revealed more gameplay as well as the new modes user interface (UI).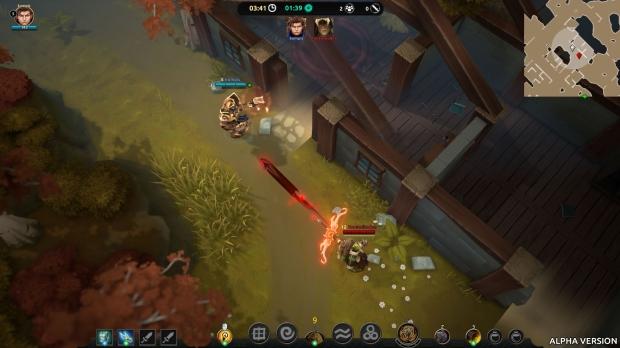 Stunlock Studios' Battlerite currently has over 4 million players and those players will be receiving a new battle royale mode that is planned for release July 2018. The first batch of screenshots that was released at the start of this month showcased some brief gameplay snippets, the second batch that has now been released reveals the games UI as well as shows some more gameplay.
Just like every other battle royale title, players will begin the game with nothing at all and in this case Battlerite Royale players will begin with no items or abilities. Players will be required to traverse the map and find their abilities, equipment and consumables. The fastest way to do this would be to kill other players, steal their loot/abilities from their dead bodies and power-up yourself so much that you are the last one standing on the battlefield. If you missed out on Battlerite Royale's map concept art that was released by Stunlock Studios definitely check it out.