New Master Chief Collection update lets you install segments
Only want to play Halo 2 Anniversary? 343i has you covered.

Published Tue, May 22 2018 1:55 PM CDT
|
Updated Tue, Nov 3 2020 11:51 AM CST
343i's new in-progress Master Chief Collection update lets you significantly reduce hard drive bloat.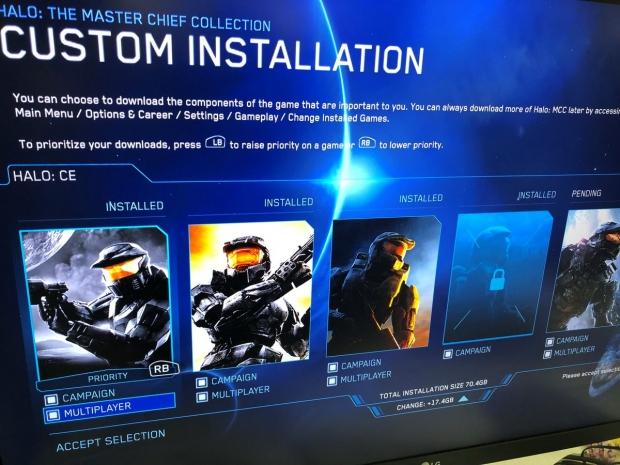 One of the most annoying things about MCC and (Halo 5) is having to download and install so much content. The Xbox One is quite slow at installing disc-based games, but the frustration amplifies when you have to download gigabytes worth of content online--all of which fill up your hard drive quite fast. When I first played MCC I wanted a singular option: to be able to separate the games as components or "modules" if you will rather than having to download or install the whole package at once.
Now 343 Industries is delivering this option. Albeit belated, the update is quite welcome, and is part of The Master Chief Collection's Intelligent Delivery system. With this system gamers can now select various pieces of the four Halo games to install. Want to just play Halo 2 Anniversary's campaign? You'll be able to isolate that mode and download/install it, and even if you choose to install the entire shebang, you can set certain games/modes as priority over others.
No word on when the update will roll out, and 343i is still working on optimizations.
Related Tags