PS5 won't launch before 2021
Sony's next-gen PS5 will arrive in 2021 at the earliest.

Published Thu, May 24 2018 2:22 PM CDT
|
Updated Tue, Nov 3 2020 11:51 AM CST
Sony has confirmed its new PlayStation 5 console is at least three years away.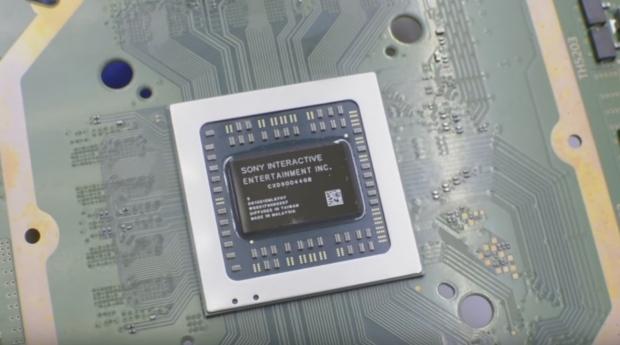 The PS4 has had an amazing lifecycle so far with 79.4 million shipments worldwide, and the system will continue its long-standing run through 2021, Sony corporate recently said. In its new three-year play the company announced future plans for the PlayStation gaming division which are pretty much the same: hardware and software sales with stronger emphasis on subscriptions and engagement. But what about the PlayStation 5? Don't expect it any time soon.
We know Sony is working on the next console and that it may feature discrete graphics instead of an APU design. There's also a strong chance the PS5 will play existing PS4 games, too. Analysts predict the system could be out in 2020 or thereabouts but not any time sooner--there's really no rush, the experts say.
Now PlayStation head John Kodera affirms that new hardware won't launch during the company's three-year plan, which ends on March 31, 2021. "We will use the next three years to prepare the next step, to crouch down so that we can jump higher in the future," Sony Interactive President John Kodera said in a recent press briefing in Japan.
Even without Kodera's statements, Sony's current mid-range plan sends clear signals that a new console wouldn't be included in the three-year outline. Hardware sales are expected to trail off slightly and operating profit has dipped as well, which signals the company's most lucrative branch (PlayStation) wouldn't skyrocket. These dips typically happen during a console generation transition period when the former gen starts winding down.
With the PlayStation 5 (or whatever Sony calls it) we should expect a tighter emphasis on network-driven content that expands outside the realm of games. Sony already uses the PS4 as a nexus of sorts for its huge subscription ecosystem, allowing console owners to choose from offerings like PS Vue and PS Music.
"We need to depart from the traditional way of looking at the console life cycle. We're no longer in a time when you can think just about the console or just about the network like they're two different things," Mr. Kodera affirmed.
Related Tags