HTC has discovered the buzzword of the year, and decided to make a smartphone around it with their upcoming Exodus handset announcement during the Consensus 2018 blockchain conference in New York, where we recently saw a crypto-powered beer vending machine unveiled.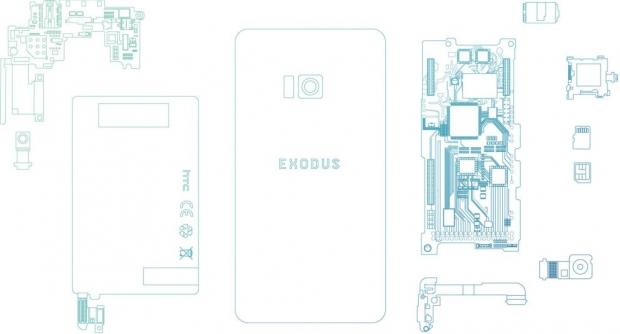 HTC is making a new blockchain smartphone that the company explains on the Exodus landing page: "Our vision is to expand the blockchain ecosystem by creating the world's first phone dedicated to decentralized applications and security. With the release of the HTC Exodus we can now make this a reality".
The new Exodus smartphone will support both Bitcoin and Ethereum as well as other cryptocurrencies with its universal wallet, secure hardware, and decentralized apps. HTC has plans to make a native blockchain network where cryptocurrency can be traded with other Exodus smartphone owners. You will be able to buy Exodus using cryptocurrency as well, but no pricing or ETA has been released just yet.