GIGABYTE is slowly expanding into new markets with their latest venture being the storage industry with the announcement of their new UD PRO Series SSDs.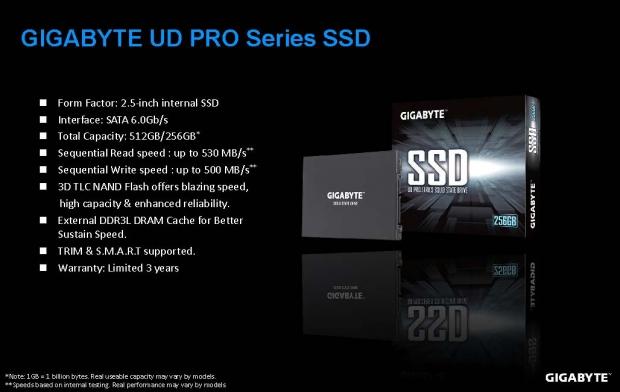 GIGABYTE's new UD PRO Series SSDs come in both 256GB and 512GB, with GIGABYTE keeping the Ultra Durable (hence 'UD') branding for these new drives. They're only 2.5-inch SATA 6Gbps standard, so we're looking at up to 530MB/sec reads while writes are 500MB/sec.
The company is offering a 3-year warranty on the drive with a sleek black look that won't stand out too much, thankfully there aren't any RGB LEDs on it... yet.
The new GIGABYTE UD PRO Series SSDs are priced at $68.99 for the 256GB model while the 512GB model will set you back $119.99 with availability penciled in for next week.