AMD will be shrinking Vega down later this year from 14nm to 7nm, with the first real tease happening a few days ago when company CEO Lisa Su said they had the 7nm-based Radeon Instinct accelerator in their labs for testing.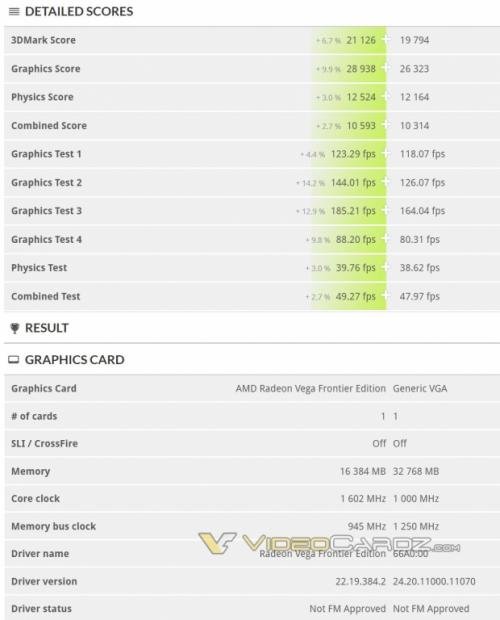 This isn't a Radeon RX Vega refresh for gamers, but a professional graphics card with much more HBM2 on-board. The original Radeon Pro SSG and Radeon Vega Frontier Edition graphics cards both had 16GB of HBM2, but this new 7nm node shrink adds another 16GB of HBM2 for a total of 32GB of HBM2. Impressive.
There are GPU clocks and 3DMark runs but I wouldn't look at much of this without throwing in a grain of salt or 5000. For starters, the HBM2 clocks are at 1250MHz (up from the 1100MHz at maximum overclocks on the RX Vega 64 or 945MHz default HBM2 clocks). This would provide some truly crazy memory bandwidth numbers.
We'll have to wait and see for full confirmation, but the 7nm Radeon Vega refresh should be announced in the coming months.