PlayerUnknown's Battlegrounds will 'soon' get map selection
PUBG will be getting map selection in the future according to Steam Community post from the developers.
Published
1 minute & 13 seconds read time
Over the last year, Battlegrounds has added a new desert map titled Miramar, this map has caused some controversy amongst the community so the developers have announced that they will be adding a map selection tool "soon."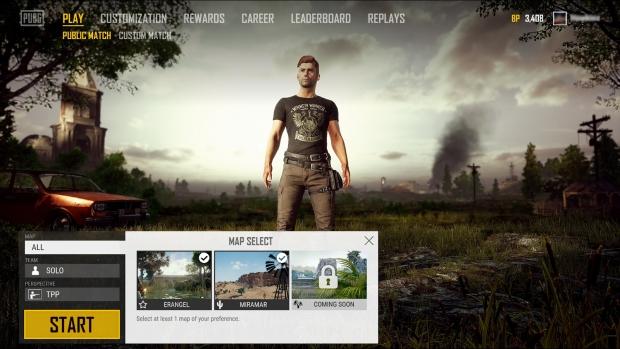 Some players have gone ahead and deleted the Miramar files from their game just to not play the map, this won't be needed in the future though as PUBG developers have heard the cries from the community and will be adding map selection for each region.
Here is what the Steam Community post read: "Map selection is something that players all over the world have continuously asked for. We take your feedback extremely seriously, but we also want to be thoughtful about how we implement changes to PUBG. And we knew that map selection posed a couple of problems we needed to seriously consider."
The main problem of adding a map selection to the game was "Would adding map selection cause serious increases in matchmaking times for the various servers and modes?" this issue was tackled with the developers analyzing "tens of millions of matches and sorted the data by server, mode, and time to make sure map selection wouldn't break the game for anyone. We wanted to make sure that we could create a solution that worked for every region's players, even the ones with a naturally low server population." The test server will experience the first map selection implementation and is planned "for release soon."
Related Tags