Intel is fighting in a new battlefield where sleeping dragon AMD has erupted and awoken with their EPYC range of server CPUs, with Chipzilla's next-gen Ice Lake Xeon CPUs being teased and leaked by Power Stamp Alliance.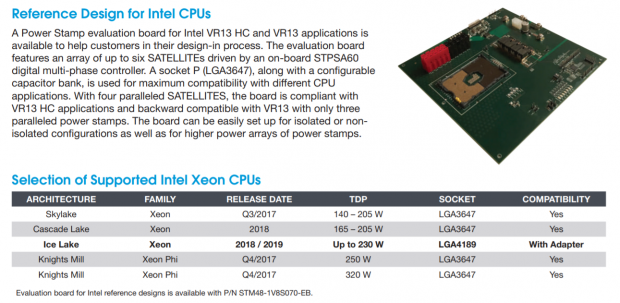 The new Ice Lake Xeon processors are set to release sometime later this year or in early 2019, with a new LGA 4189 socket and SKUs that will offer a huge 230W TDP, up from the max 205W offerings with both Skylake and Cascade Lake Xeon CPUs. Why the higher TDP? We should expect next-gen Xeon CPUs with even more cores and higher clock counts, all driving up the power consumption.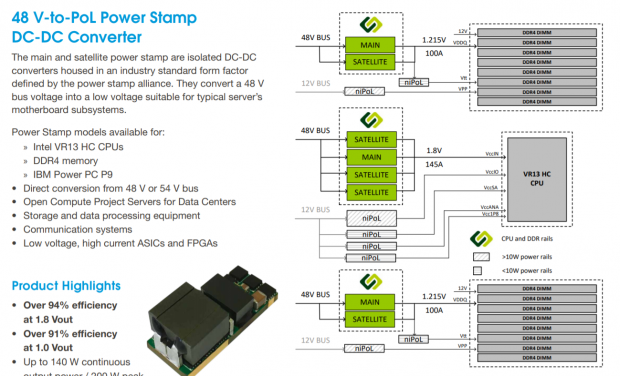 Intel's next-gen Ice Lake Xeon CPUs will reportedly rock 8-channel DDR4 support, with Cascade Lake already supporting 2933MHz DDR4, we should expect the same or higher-end DDR4 support from Ice Lake. Cascade Lake supports 768GB of DDR4, so with the additional slots (16 x DDR4 in 8-channel mode) will drive memory support on Ice Lake through to a huge 1TB.
We could expect SKUs that will support even more DDR4, with up to 2TB on offer if the right memory is used, something that could expect to even 4TB if the right support is offered with LRDIMMs.