Today Western Digital announced their latest addition to their SSD line, the Western Digital Black 3D NVMe. Western Digital's new vertically integrated SSD platform has been engineered from the ground up, and specifically architected to help maximize performance for NVMe SSDs.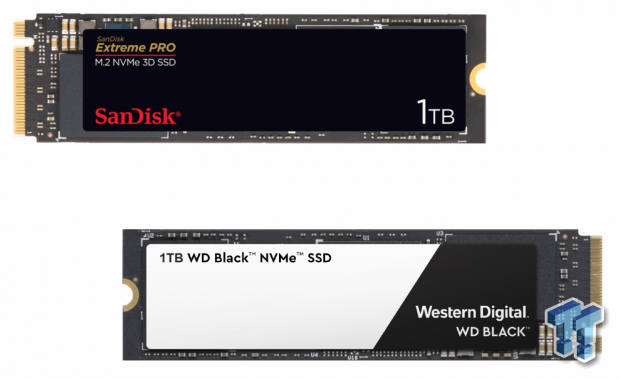 Advanced power management, durability and endurance for the growing range of applications benefiting from NVMe technology were engineered into the drives by design.
The series of M.2 drives feature a new Western Digital designed SSD NVMe architecture and controller, which optimally integrates with Western Digital 3D NAND. This new breed of SSDs were designed to help remove the traditional storage bottleneck. The drives are set to feature up to a sequential read (up to 3,400 MB/s for 1TB and 500GB model) and write performance (up to 2,800MB/s for 1TB model) combined with up to 1TB.
Western Digital has additionally disclosed that the drives feature up to 500,000 random-read IOPs (for 1TB model). Each drive will come with a five-year limited warranty and up to 600TBW endurance (for 1TB model). The Western Digital Black 3D NVMe SSD will available in the U.S. in capacities of 250GB ($119.99 USD), 500GB ($229.99 USD) and 1TB ($449.99 USD) with plans to be on the shelves by late April worldwide.