MotoGP 18 will release on June 7th, screenshots available
Dorna Sports and Milestone have annonced today that MotoGP 18 will be released on June 7th.

Published Fri, Mar 30 2018 5:00 AM CDT
|
Updated Tue, Nov 3 2020 11:52 AM CST
Milestone and Dorna sports announced MotoGP 18 will be released on June 7th, Matteo Pezzotti, Lead Designer at Milestone and Pau Serracanta, Managing Director at Dorna Sports have commented on the upcoming title.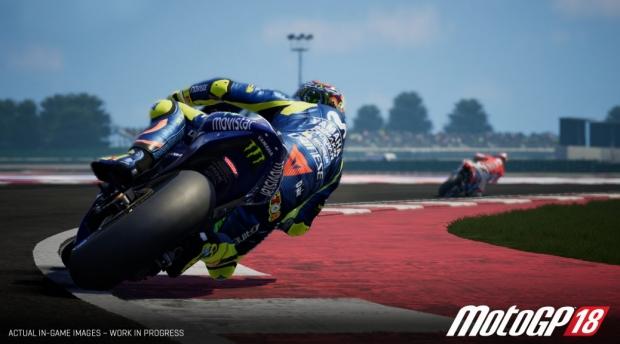 According to Milestone and Dorna Sports, MotoGP 18 will be a "reboot" of their flagship title and will set a new bar for realism and immersion in motorcycle racing games.
Here is what Pezzotti had to say on the new title: "MotoGP 18 is set to be a reboot of our flagship title, with the aim of offering the greatest and purest MotoGP experience to all fans. This title marks the arrival of the series on the Unreal Engine, a leap forward in terms of technological innovation, ensuring incredible enhancements in the visual quality, realistic and impressive lighting effects and completely reworked physics: thanks to a realistic physics simulation, the game faithfully reproduces all the distinctive behavior of the bikes, thereby reducing the gap between fiction and reality, while making it accessible also to casual gamers through the introduction of riding aids and tutorials. More details about the technological features will be unveiled soon, but with all these new advancements our goal is to offer our fans a realistic and immersive MotoGP experience."
Serrancanta, the managing director at Dorna Sports also commented on the title, saying: "We are extremely proud to announce Milestone's new MotoGP18, not only because of the incredible features and improvements brought by the new unreal engine but also because it will take gamers to the next exciting phase of the eSport Championship. Its debut in 2017 proved to be a resounding success and has set the foundations for a future packed with exciting developments and opportunities for all competitive gaming MotoGP fans!"
Related Tags