Atari VCS performance akin to higher-end laptop
Atari drops new info about its upcoming gaming/streaming/living room hardware ahead of next month's pre-order launch.
Published
3 minutes & 0 seconds read time
Atari has released a bunch of new-ish info about the Atari VCS all-in-one connected gaming system set top box, confirming a lot of details we already knew--and unveiling some fresh clues.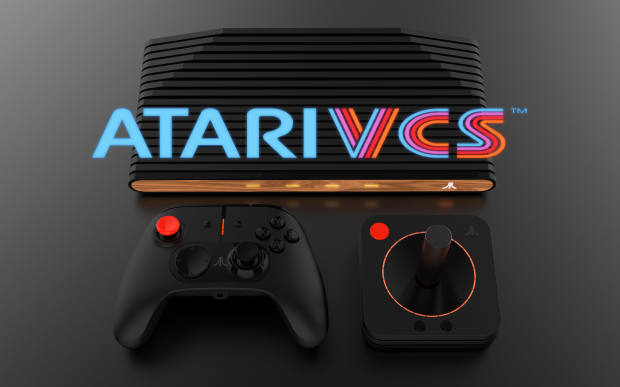 As we already predicted, the Atari VCS (formerly codenamed the Ataribox) is a sort of nexus for different activities. It's really meant to be a set-top box for the living room in the same way as Microsoft's original Xbox One, combining a bunch of different functionalities into a single device. But unlike the Xbox One, which is a games console, Atari touts that the Atari VCS is a fully-functional Linux-based computer that will basically do everything consumers want it to, from streaming music and video, gaming, and even running social media apps. As we also predicted the Atari VCS will connect to an official Atari storefront UI that will sell games and other content for consumers to download. Content on the store will include more classic Atari games (in addition to the old-school retro games already pre-loaded on the device) along with third-party and indie titles. Which third-party AAA or AA games will be available on the storefront, however, have yet to be announced.
While Atari still hasn't revealed exact specifications for the device (the company notes exact hardware specs and capabilities are in development flux) the company has said the Atari VCS will run on a customized x86 AMD Radeon processor. Tom's Hardware hinted that the box's gaming power may be closer to a Switch than an Xbox One or PS4, but Atari COO of Connected Devices Michael Arzt now says the system-that's-not-a-console's performance is "comparable to a higher-end PC laptop."
One of the more interesting things revealed in the new FAQ is that the Atari VCS can "communicate with other PCs to fully customize the experience," which is probably just for DLNA streaming.
"The Atari VCS is literally a PC for your TV where the screen is your main interface. Atari VCS has x86 PC architecture with a proprietary Linux OS that will allow for a flexible content mix and give customers access to interact with the whole internet. This means more games, media and streaming content, as well as communication with other PCs and the ability to fully customize the experience," Arzt said.
The box is also 4K ready (likely for video streaming only), supports HDR, and there's mention of 60FPS capability but in what game and what settings is undetermined. The Atari VCS also features onboard and expandable storage, 2.4GHz and 5GHz Wi-Fi as well as Bluetooth 5.0 support, and USB 3.0 ports.
But why even try to enter the hardware market, especially given that Sony, Nintendo and Microsoft have pretty much controlled the TV gaming landscape for generations?
Atari's answer: because there's potential to do something new.
"The original Atari 2600 Video Computer System reinvented the home entertainment experience more than 40 years ago by transforming our relationship with our TVs," the Atari exec said. "We saw an opportunity to do that again with a new Atari VCS that brings PC versatility to the living room."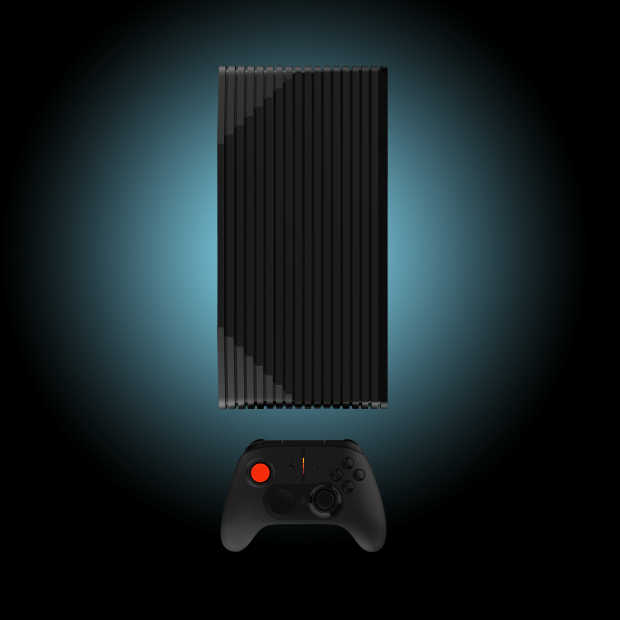 What's more is that the box's storefront is a big opportunity for Atari (something else I predicted). Just like the PS4 is for PlayStation and the Xbox One is for Xbox LIVE, the Atari VCS will be a gateway to the company's new online UI store framework that will see Atari not only publishing games, but verifying them for sale.
"Atari will publish, verify and deliver first and third party game IP and other software through the proprietary Atari VCS UI. Users will also have a "sandbox" with the ability to bring a wide variety of outside and "homebrew" content to the platform," Arzt said in the FAQ.
That last part about homebrews sounds particularly interesting...
The Atari VCS should go up for pre-order sometime next month, and the starting price is about $250...but this could change over the coming weeks.
Related Tags