Now that we're just weeks away from the launch of AMD's new CPU architecture 'Pinnacle Ridge', we're seeing more leaks of performance and specifications on the Ryzen 7 2700X and Ryzen 5 2600.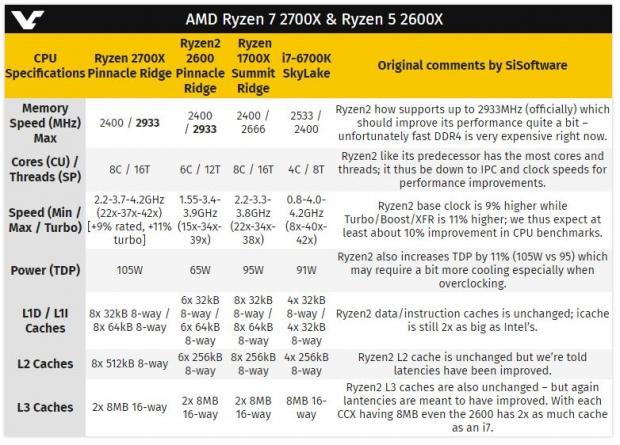 Once again, a review was posted on SiSoftware's website but VideoCardz reports that it was "quickly removed", but they copy/pasted all of the important information. The review itself was between the Ryzen 7 2700X and current-gen Ryzen 7 1700X, with the largest change being AMD now supporting DDR4-2933MHz RAM, and the use of the 12nm node - down from the 14nm node.
The full skinny on Ryzen 7 2700X vs Ryzen 7 1700X is right here, but the SiSoftware reviewer said that Ryzen 2000 has improvements to bandwidth and latency, and this will only improve with future BIOS revisions. DDR4-2933MHz RAM support out of the box is also awesome, too.