Microsoft has provided some more details on its Xbox spring update, something that is available to Xbox Insiders who are part of the "alpha ring" group.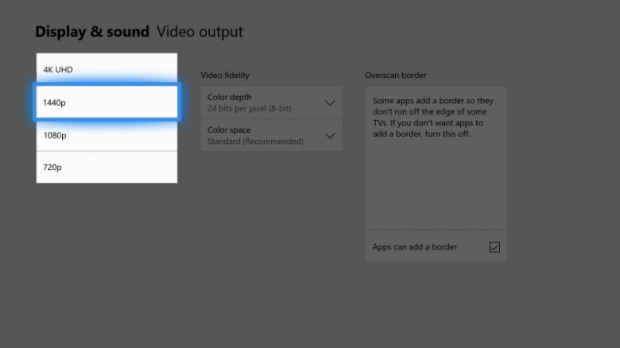 When the new Xbox spring update arrives, it will enable 1440p output from both the Xbox One S and X, with 2560x1440 monitor owners able to enjoy 1440p from their Xbox consoles. Not only that, but the new update will enable new interactive features for Mixer, which is Microsoft's Twitch-like competitor.
Xbox gamers streaming on Mixer have the ability of sharing their controller with a streamer who is watching them through Mixer.com, where the streamer can join in on the person playing. Mixer broadcasts will pause instead of stop when the streamer switches games.
Microsoft is also giving Xbox gamers the ability to start broadcasts from anywhere in the interface of your Xbox, which is a nice touch.
The company has also updated the Edge browser for Xbox One with a new look that is "modern but still feel familiar". The updated version of Edge is capable of both downloading an uploading pictures, music, and videos from Edge to your Xbox console. These downloaded files will be found in your File Explorer app.
There are some changes to the audio side of things as well, with Microsoft's new Xbox spring update including the ability to balance game audio against the background music within the Guide. You can turn the game volume down and increase the music volume, and more.
For the full rundown on the Xbox spring update, check out the Xbox blog post.