Western Digital has just announced two new SSDs in the form of the PC SN720 and PC SN520 with both of them NVMe-based SSDs with some impressive speeds.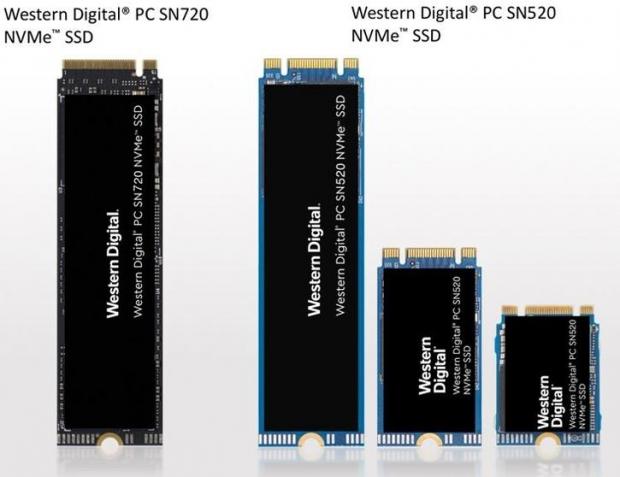 WD's new SSDs are being aimed at the IoT, edge computing and mobile computing markets. Also think small and thin laptops, 2-in-1s, and embedded PCs for this new range of NVMe SSDs.
Senior Director of Client SSD, Devices Business Unit, Western Digital, Eyal Bek, explains: "With this new vertically integrated SSD platform, we are able to optimize the architecture to our NAND for low latency and power efficiency, and most important, for the growing range of applications benefiting from NVMe, the scalable architecture supports a range of capacity and performance points, while streamlining system qualification to improve time-to-market for our customers".
The SN720 will be available in 256GB, 512GB, 1TB and 2TB while the SN520 will be available in 128GB, 256GB, and 512GB. WD's PC SN720 will arrive on a single-sided M.2 2280 form factor while the SN520 will arrive on single-sided M.2 2280, M.2 2242, or M.2 2230 form factors.
But it's the huge read and writes on WD's new drive that will have people in love, with 3.4GB/sec read and 2.8GB/sec writes.