Samsung has just announced its next generation SSD, something it's calling the PM1643, and it has propelled the South Korean giant to new storage records with up to 30TB on tap.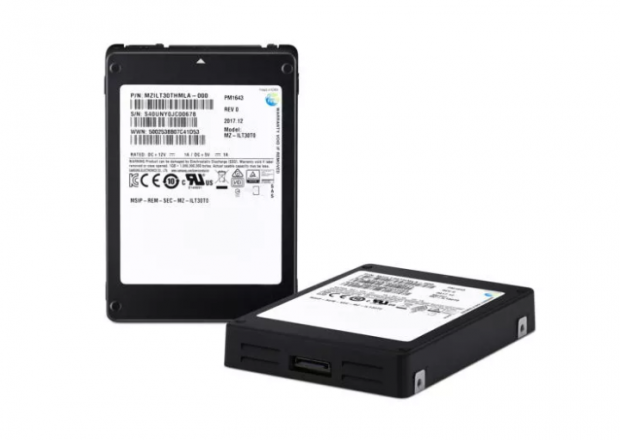 Samsung's new PM1643 boasts a huge 30.72TB of SSD storage, with the company pushing the new SSD for next-generation storage systems for the government, health and education markets, and others. The new 30TB SSD has enough space to hold thousands of movies and countless files.
The new 30TB SSD is twice the capacity of Samsung's current 15.36TB SSD that it unveiled in 2016 which boasted speeds of 2100MB/sec for reads and 1700MB/sec writes. Samsung combined layers of flash memory into "super-sense" 1TB packages in order to double the SSD storage beast to 30TB.
Samsung started manufacturing the new 30TB SSD last month, with plans to unveil a larger family of drives with lower capacities later this year, with no pricing revealed just yet.