Final Fantasy XV PC mods can be whimsical and absurd
Fancy turning everyone in Eos into cactaurs? Square Enix has you covered.

Published Sat, Feb 17 2018 4:00 PM CST
|
Updated Tue, Nov 3 2020 11:52 AM CST
Square Enix is making good on its promise to introduce PC mods into Final Fantasy XV in the best way: with cactaurs.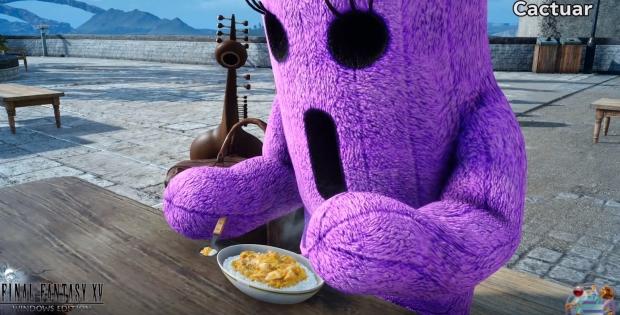 With mogs/moogles, cactaurs and cutesy chocobos (not to mention Goobbue pets), the Final Fantasy is known for its whimsical hilarity, and now that spirit will carry on with Final Fantasy XV's upcoming PC mods. In a new clip Square Enix shows off some of the things gamers can do with the power of their self-created mods, including transforming every NPC into human-sized cactaurs. This should carry over with a ton of enemies--maybe even the huge Adamantoise?!
Final Fantasy XV's Windows Edition will launch quite soon on March 6, and when it does, it will have "ongoing mod support." However there's no confirmation that mods will be switched live upon launch, and if so, the toolset will likely be limited to start with. But the fact that Square Enix is even doing this at all really underlines my recent point that FFXV is the new Skyrim (for many reasons other than mods).
Related Tags