Atari gets into crypto, offers Atari Token and Pong Token
Atari is now in the cryptocurrency world, offers gaming-related tokens.
Published
5 minute read time
Atari is trying to make itself relevant in a new world filled with cryptocurrencies, so the company has unveiled two new cryptos: Atari Token and Pong Token.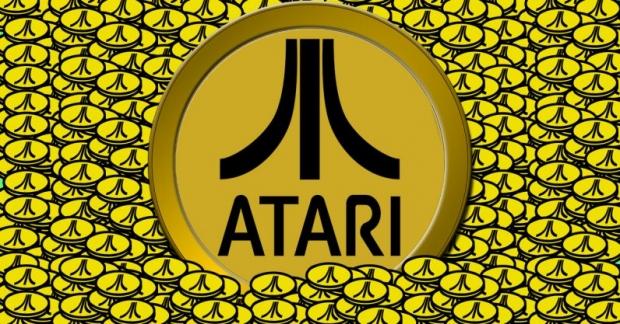 The company has announced it has partnered with blockchain company Infinity Networks, where they will create tokens as part of an investment deal. First up, the Atari Token is for entertainment, with a press release detailing: "The company is developing a decentralized platform giving access to any form of digital entertainment,that is to say a very wide offer ranging from video games to movies and music. This platform, under development, will operate using a cryptocurrency, the Atari Token".
Pong Token is all about gaming, where it's explained as: "The second project in progress is the strengthening of the partnership with Pariplay, Ltd in the launch in 2018 of casino platforms allowing players to bet either in real money or with most crypto-currencies currently outstanding. These casino sites will offer many Atari games. To broaden the appeal of these new casinos, and once the Atari Token available, Atari has the project to launch Pong Token, a second Token dedicated to crypto-casinos and usable on these gaming sites. The details of this launch of crypto-casinos will be announced soon".
Atari is playing it smart, and is getting around regulation - they're calling their cryptocurrency "tokens" and not "coins". Atari is so concerned with regulation, that they added: "This press release is not to be published or distributed in the United States of America, Australia, Canada, Japan or Italy or any other jurisdiction in which the offering or sale of financial securities would be prohibited by law. in force. (sic)".
More Crypto News/Content:
Crypto mining is slowing the search for ALIEN LIFE
Bitmain's rumored Ethereum ASIC miner could kill GPU mining
Salon offers users crypto mining instead of online ads
NVIDIA could unveil mining-specific GeForce GTX 2080 cards
Australian government also hit with crypto mining malware
UK government affected by crypto mining malware
Could NVIDIA block GeForce GTX 20 series cards from mining?
Italian crypto exchange BitGrail has lost $170 million
Russian scientists busted mining crypto in NUCLEAR facility
6 x GPU packs now on sale for miners, GTX 1060s or GTX 1080s
NVIDIA says cryptocurrency demand 'exceeded expectations'
NVIDIA: 'we are 10x bigger than our GPU competitor'
GPU prices slightly better, GTX 1080 Ti is now 'only' $1100
Ledger owner? Your cryptocurrency can be easily STOLEN
$4 trillion wiped off stock market, tech stocks are HURTING
US credit card companies block cryptocurrency purchases
Samsung announces it's making cryptocurrency mining chips
NVIDIA Tesla V100: $8000 card is the BEST to mine Ethereum
Ripple (XRP) sets a new all-time record price of $3.17
Ethereum closes in on $1000, momentum isn't stopping
Ethereum reaches new record all-time high price of $870
Ripple (XRP) value blows up, bypasses Ethereum's market cap
Crypto expert kidnapped, had to pay $1 million BTC ransom
UnikoinGold is now available on Bittrex
Bitcoin could be worth $0, according to Morgan Stanley
Facebook Messenger malware mines Monero on users' PCs
Using 'blockchain' in new name, company shares rise 500%
MiningSky 8-GPU Mining Rig V1 Review
French dominatrix pimps clients out in 'Crypto Slave Farm'
North Korea hijacking cryptocurrency industry workers
Analyst: Bitcoin on its way to $400,000 - will happen soon
Related Tags