GTA V ships 90 million copies, new GTA Online content coming
GTA V is a monster and shows no signs of stopping any time soon.

Published Thu, Feb 8 2018 4:12 PM CST
|
Updated Tue, Nov 3 2020 11:52 AM CST
Despite predictions of revenue moderation, GTA V and GTA Online are still breaking records four years into their life cycles.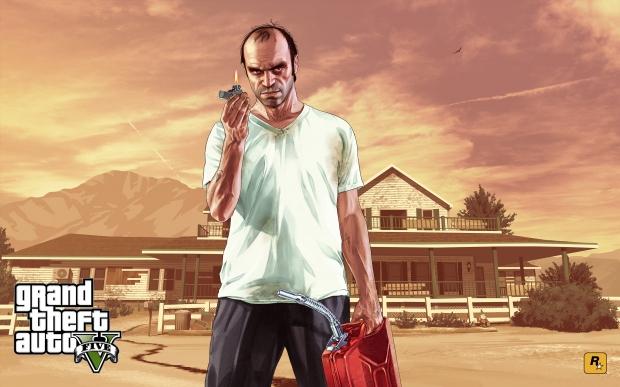 Along with Grand Theft Auto Online breaking $1 billion in revenue and once again powering high microtransaction earnings, its host game GTA V has now shipped more than 90 million units, publisher Take-Two Interactive recently announced. Rockstar Games' engagement strategy is paying off big time and is not only keeping existing players fed with new content, but attracting new purchases by interested gamers systematically year after year. As planned, GTA V has become the gateway to prolonged revenues via online-based engagement found in GTA Online.
Remember that these are shipments and not direct sales (sell-in is shipped, sell-through is sold to consumers), but it's nonetheless an impressive number.
"2017 was the best year yet for Grand Theft Auto Online, capped off by an epic December that saw more players in the game than ever before," said Take-Two Interactive CEO Strauss Zelnick during the company's Fiscal Q3'18 earnings call.
"During the fiscal third quarter Grand Theft Auto Online substantially exceeding our expectations and remained the single largest contributor to recurrent consumer spending. Rockstar Games has delivered sustained engagement through the ongoing release of a rich array of free new content."
"The game has become the must-have video game especially as the installed base of current generation consoles continues to grow, and has now sold-in more than 90 million units."
This trend will continue for the long run, and both Rockstar Games and Take-Two plan to keep tapping this rich vein of engagement for quite some time. Not only is it a lucrative endeavor that merges both offline content and service-based online strategies, but remains a consistent surprise for the publisher--something that it's all too eager to replicate with Red Dead Redemption 2.
Fresh new GTA Online content will keep flowing through the pipeline throughout 2018, and should live on even during and after Red Dead Redemption 2's release, despite the latter's new and innovative online mode.
"Rockstar Games will continue to support Grand Theft Auto Online with more new content going forward," Mr. Zelnick said.
"Although it was launched over four years ago, during 2017 was the number three selling game in units and number six selling game in revenue based on combined US digital and physical sales across PC, console and portable, according to the NPD Group."
For more info on GTA V's earnings and how well it did for Take-Two, check out our report here.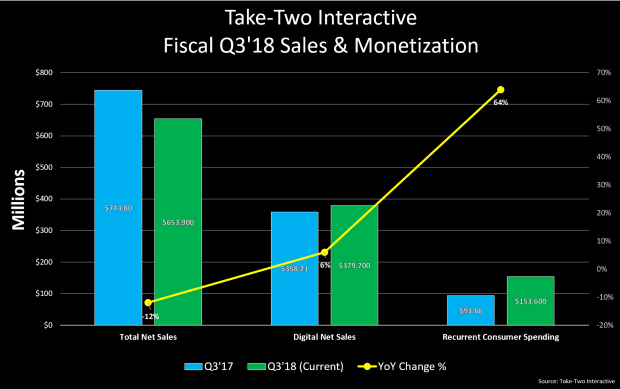 Related Tags