CD Projekt RED will attend E3 2018
Is CD Projekt RED finally ready to show off new Cyberpunk 2077 footage? In June we may find out.

Published Wed, Feb 7 2018 4:58 PM CST
|
Updated Tue, Nov 3 2020 11:52 AM CST
CD Projekt RED will attend E3 2018...and that may or may not be a big deal for gamers.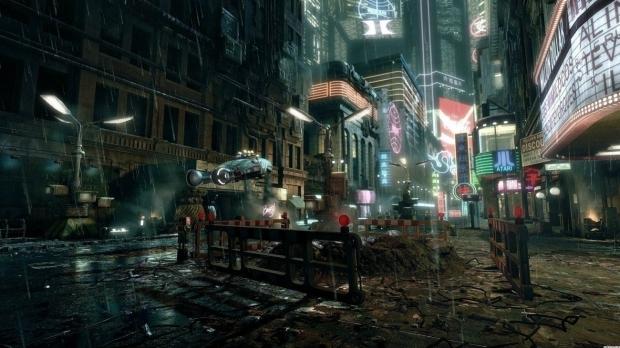 Just a few weeks ago we reported on a rumor that CD Projekt RED would attend E3 2018 and showcase new Cyberpunk 2077 footage to key journalists behind closed doors, effectively giving the press the first glimpse of their massively ambitious new sci-fi game. Now according to the official E3 Expo site we know for a fact the Polish game dev will show up for this year's game show in Los Angeles, but there's no guarantee they'll actually show off Cyberpunk 2077 just yet.
Remember that CD Projekt RED is currently pushing out new content for the Gwent card game, and work has likely begun on its next unannounced AAA RPG that's to be released by 2021 alongside Cyberpunk 2077. But the real star of the show is Cyberpunk, which has been in development for years and was shown off four years ago in 2014.
CDPR has undoubtedly made tremendous progress and strides on the shooter since then, and we actually know quite a bit about what to expect from Cyberpunk 2077. The game will leverage living, breathing cities with expansive AI, strongly pointing towards an online-based experience...at least for part of the game.
If Cyberpunk 2077 is shown off at the show, even in a limited closed-doors capacity, it'll likely be the biggest story at E3...provided other games-makers don't have some insane surprises. We also expect Take-Two to announced Borderlands 3 at the show.
Related Tags