Nintendo to double down on Switch game DLC
Nintendo plans to engage existing and new players with fresh DLC content for key Switch software.

Published Tue, Feb 6 2018 5:13 PM CST
|
Updated Tue, Nov 3 2020 11:52 AM CST
The Nintendo Switch continues its strong upward trajectory, and the Japanese games-maker plans to continue its fledgling DLC plan to extend the life of games and incentivize purchases.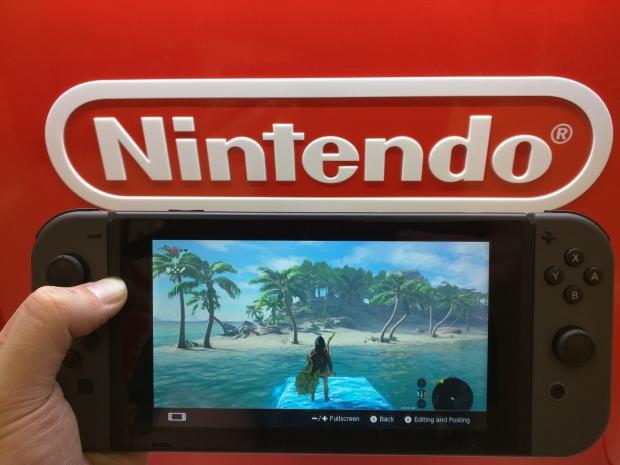 Selling consoles and games is extremely important to companies like Nintendo. But what about those who already own both the console and the game? It's also important to keep existing players engaged in such a way that not only extends the experience over time, which organically bleeds over into other facets of the business--ie the more a person plays a game, the more likely they are to take it on the go, play it with a friend or stranger, and inadvertently advertise the system. One other thing, though: it's also important people pay to extend their games further.
Nintendo's DLC strategy is somewhat new insofar as major season passes, but this model isn't going anywhere any time soon. According to Nintendo President Tatsumi Kimishima, the company will double down on downloadable content for key games.
"To promote longer gameplay for individual software titles, we plan to implement even more downloadable content and events that build excitement for games," he said during Nintendo's latest earnings report. "Our aim is to offer more software options to spark interest in Nintendo Switch among consumers considering a purchase."
Read Also: Nintendo Switch momentum as shown in graphs
Nintendo's software strategy seems to be working as a number of Switch games all enjoy high attach rates on the platform, including Super Mario Odyssey, The Legend of Zelda: Breath of the Wild, and Mario Kart 8 Deluxe.
Kimishima goes on to expound on Nintendo's software model and gives key indicators on what to expect from the system's future:
"As you can see, there were multiple Nintendo software titles available early on for Nintendo Switch, with high attach rates. The expectation is that these software titles will drive hardware sales over the long term and will have long sales lives themselves as the hardware continues to sell.
"The presence of multiple popular titles for a game machine influences the purchasing decisions of people considering Nintendo Switch. And consumers who have already bought Nintendo Switch look at these popular titles as candidates for their second and third software purchases. This current state serves as a powerful booster for our hopes of further growth in Nintendo Switch sales in the medium term."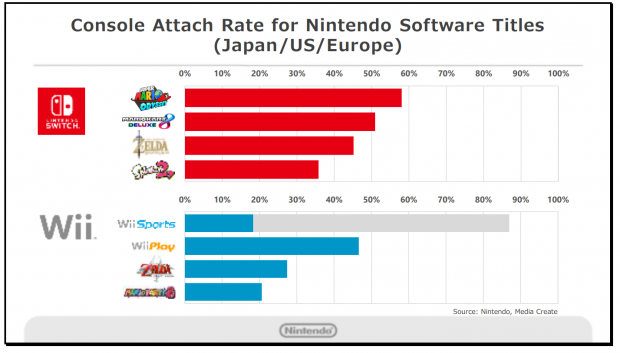 Related Tags