ARK is getting a voxel-based spin-off
Now I didn't see that coming.

Published Fri, Jan 26 2018 5:26 PM CST
|
Updated Tue, Nov 3 2020 11:52 AM CST
The world of ARK: Survival Evolved is getting rendered in pixellated voxel graphics in a bid to capture some of the Minecraft audience.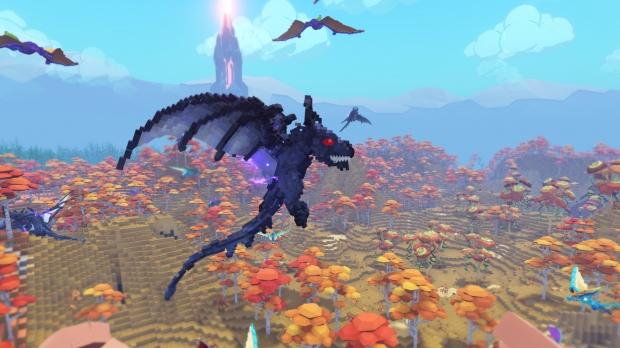 Minecraft is a gaming juggernaut that makes Microsoft money hand over fist, and it behooves competitors to take notice. While the big mover in the industry is currently battle royale games like PUBG and Epic's Fortnite, the devs of ARK have taken a different tact: the voxel sandbox survival genre.
PixARK, the new Minecraft-esque game that takes place in the ARK universe, will feature online and singleplayer content as well as crafting, base-building, survival action, and the signature dinos that can be tamed. Procedural generation means worlds will always be different and there are over 5 different biomes.
Single player and online multiplayer

The ability to collect and craft items and build bases

Over 100 dinosaurs and other creatures to tame, train and ride

Character progression and customization

Procedurally generated worlds, with no two worlds ever being the same

Creative Mode which allows players to construct whatever they can imagine

More than eight unique biomes to explore, including deserts, jungles, caves and more
"With PixARK, we've taken the action and excitement that older players know and love in ARK to a new direction in order to introduce that world to an entirely different audience," said Peter Kang, director of live operations and business development, Snail Games. "PixARK is a fun, colorful game that introduces players of all ages to ARK while adding creative building modes and a clever pick-up-and-play experience."
PixARK will be available on Steam early access and the Xbox Game Preview in March of this year.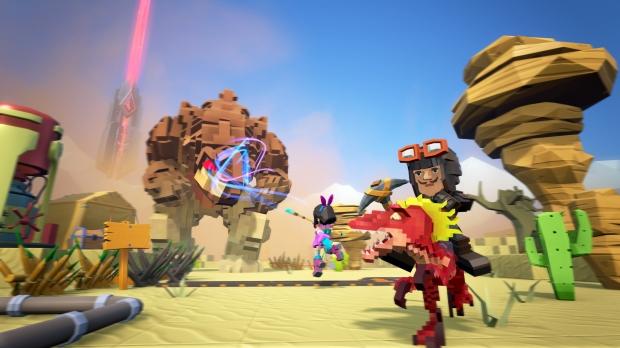 Related Tags