BioWare's studios focus on Anthem's development
BioWare is focusing strongly on its massively ambitious online service game.

Published Fri, Jan 26 2018 1:27 PM CST
|
Updated Tue, Nov 3 2020 11:52 AM CST
BioWare now has tunnel vision on the single most important game it's ever developed: Anthem.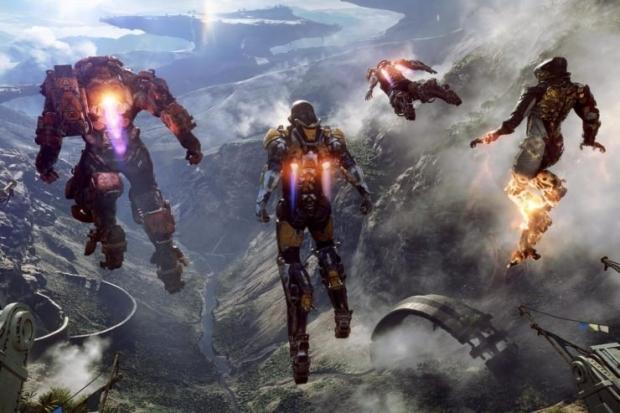 After Mass Effect: Andromeda, BioWare has a lot of proving to do in the eyes of gamers, and following the big hubbub over Battlefront II, players are somewhat wary of EA. A while ago I predicted that Anthem, BioWare's new online shooter, would be a service game with microtransactions--something that's a touchy subject as of late...and based on everything we've heard so far, it seems quite plausible. Now the expectations are all on BioWare's shoulders and the team is gearing up the game's development.
BioWare's key teams across its Edmonton and Austin branches (remember Montreal was closed after ME: Andromeda and employees were absorbed into other teams) are focusing near-exclusively on Anthem to ensure it meets the Fiscal 2019 release target, sources have told Kotaku's Jason Schreier.
Interestingly enough, Anthem has been in development since 2012, and based on everything we've heard and know about it so far the game should be a big testament that BioWare "still has it" while also creating a lucrative Destiny-like online shooter for EA. Electronic Arts makes lots of money from service games (billions a year from its key segments) and Anthem should be a big pillar of this strategy. Assuming, of course, things go well.
The new Dragon Age game is still in early phases of planning and development, but the bulk of BioWare is focusing strongly on Anthem's creation and upkeep--and rightly so: these games are massive undertakings that typically require untold amount of work and manpower.
Related Tags