Vive Pro's recommended PC specs may get bumped up
Planning on picking up a Vive Pro? You may need to evaluate your hardware.

Published Mon, Jan 22 2018 3:15 PM CST
|
Updated Tue, Nov 3 2020 11:52 AM CST
At CES 2018, HTC announced its new Vive Pro headset, which bumps the resolution of the VR peripheral along with a few other nifty features. But will gamers need a beefier rig to support it? Not technically, but it might be a good idea to look at upgrades regardless.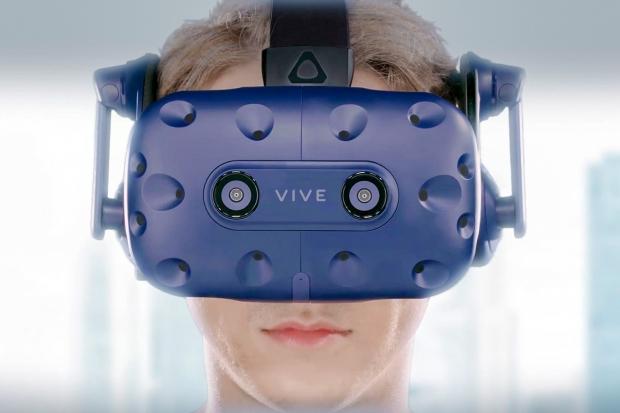 Although the Vive Pro will actually retain the same minimum PC spec requirements as the Vive (GTX 970 or R9 290, 8GB of RAM, Intel i5-4590, etc), you probably shouldn't try to skate by with the bare minimum--especially with bigger studios like Bethesda porting over Fallout 4 and Doom to the platform. Sure you'd be able to functionally run the game, but there's no guarantee of good performance, and any kind of stutters or hitches can seriously break the immersion.
Interestingly enough an HTC rep says the recommended specs for the Vive Pro haven't been set in stone yet. In fact the PC requirements for the new headset are likely to shift above the classic model, but the minimum specs will stay the same. "We have a minimum spec and a recommended spec, we haven't revealed recommended yet but those are two different things," senior HTC VR marketing manager J.B. McRee told Upload VR in a recent interview.
"The minimum is the bare minimum for it to work, functionally, but just like with any VR headset or game that lets you modify graphics settings and things like that, with a higher-end GPU you're gonna get higher performance. So the recommended spec will likely shift but the minimum spec will stay the same."
Pricing and availability on the new headset--and the new lighthouse sensors--have yet to be revealed, but it's still kind of early so I expect more info to roll out in the year. Hopefully the specs won't rise too high, but remember the headset pushes more resolution so a higher GPU will definitely help.
Related Tags