Phison's E12 controller featured at CES 2018
Phison teases its next-gen E12 controller at CES 2018.

Published Tue, Jan 16 2018 10:49 PM CST
|
Updated Tue, Nov 3 2020 11:52 AM CST
CES 2018 - We looked at a lot of next-gen flash-based SSD technology at CES 2018 and the one that caught our attention the most was Phison's upcoming E12 controller.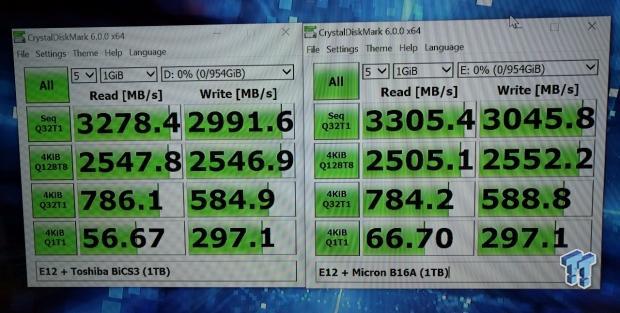 The performance delivered was some of the best we've seen to date. In our opinion, the E12 is the best enthusiast SSD controller we witnessed in the entirety of the show. We did see another flash-based SSD with better 4K random read performance at QD1, but that we feel that is more than offset by the E12's 1300 MB/s better sequential write performance.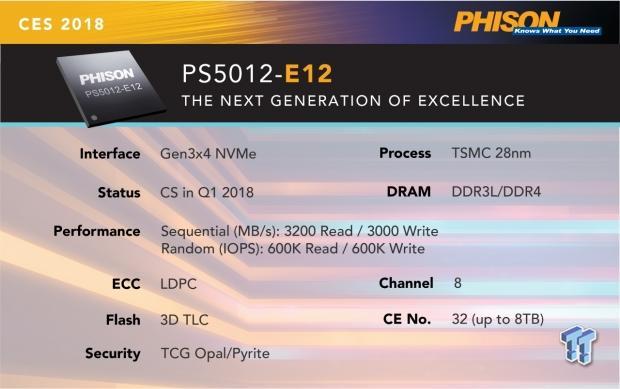 The E12 is eight channels of Gen3 x4 goodness supporting 3D flash. At up to 600K IOPS random read and random write, the E12 sports some of the best performance specifications of any consumer-based SSD we've seen to date. The E12 will support 3D MLC/TLC/QLC NAND flash and LDPC (Low Density Parity Check) error correction technology.
With LDPC, even low endurance QLC (4bit per cell) flash should have plenty of endurance for average users. The powerful E12 controller will support capacities of up to 8TB and we should see E12 powered SSDs hitting retail channels in early 2018.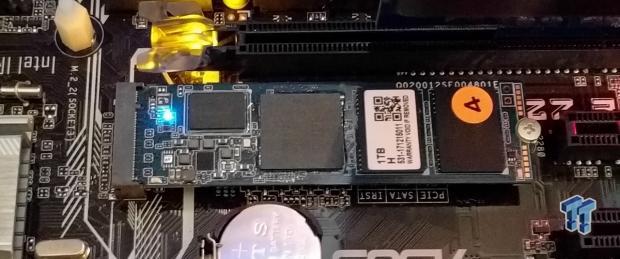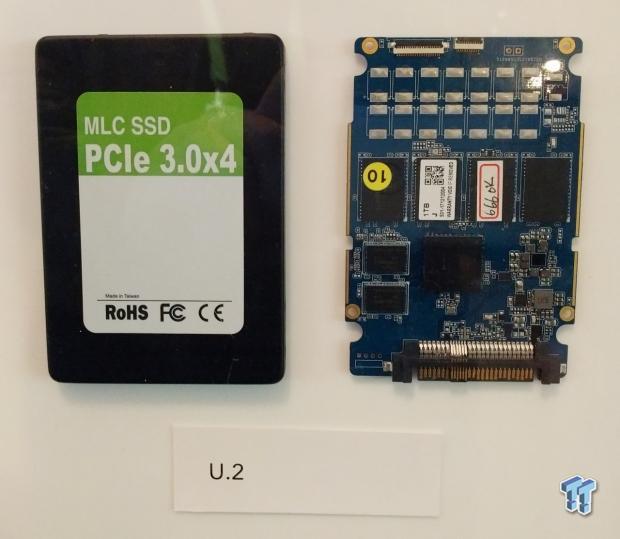 E12 SSDs will come in two form factors for certain. M.2 and U.2. We wouldn't be surprised to see an AIC model as well. The U.2 model will also come in an enterprise variant featuring host power loss protection. If you look at the U.2 model pictured above, we can see the landing pads for capacitors that will be utilized on the enterprise variant.
Phison certainly has some exciting solid state storage products coming in the very near future. Stay tuned to TweakTown because we will have a preview of Phison's mighty E12 SSD controller coming in the very near future. Phison says they "Know What You Need" and it certainly looks like they do.
Related Tags