SEGA announce Total War: Three Kingdoms
SEGA has just announced the next game that will be featured in the Total War series, Total War: Three Kingdoms.

Published Thu, Jan 11 2018 11:37 AM CST
|
Updated Tue, Nov 3 2020 11:53 AM CST
The next game has been revealed in the award-winning real-time strategy franchise Total War. SEGA has begun showcasing Total War: Three Kingdoms with an announcement trailer and a bunch of screenshots.
SEGA has taken to their social media channels to announce Total War: Three Kingdoms and has lifted the veil on which major historical event the game will be set in. It appears that ancient China has been the choice of the new games location, and more specifically the year of 190CE, which is a time of turmoil within the country.
Three Kingdoms will be following the relationship of three heroes, each sworn to brotherhood in order to come together to face the hand of tyranny. SEGA has said "The year is 190CE. China is in turmoil. The Han Dynasty crumbles before the child-emperor. He is but a figurehead; a mere puppet for the tyrant warlord Dong Zhuo. It is a brutal and oppressive regime, and as Dong Zhuo's power grows, the empire slips further into the cauldron of anarchy. But hope yet blossoms."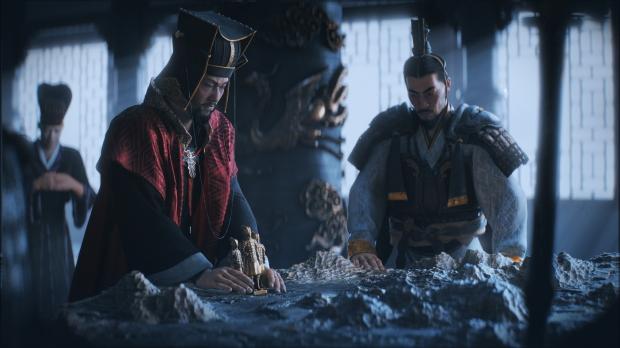 SEGA continued on by simply saying that their are challenges that await that will require teamwork or will the tyrant will prevail and rule. "Three heroes, sworn to brotherhood in the face of tyranny, rally support for the trials ahead. Scenting opportunity, warlords from China's great families follow suit, forming a fragile coalition in a bid to challenge Dong Zhuo's remorseless rule. Will they triumph against the tyrant, or will personal ambition shatter their already crumbling alliance and drive them to supremacy?"
There has been no additional information released by SEGA detailing the specifics of the game yet, but we do know to expect the game to be released Autumn this year as the company has come fourth and said this on their Twitter page. As the year progresses on we can expect SEGA to be releasing more information regarding their next installment into the Total War series so stay tuned for further announcements.
Related Tags