Intel, AMD respond to critical security flaw found in CPUs
Intel, AMD, Google, ARM, and Microsoft respond to security flaws found in CPUs.

Published Wed, Jan 3 2018 10:06 PM CST
|
Updated Tue, Nov 3 2020 11:53 AM CST
It was just 24 hours ago that I wrote a story covering Intel CPUs were exposed to a massive security flaw, something that had to be patched at the operating system level, and now most of Silicon Valley has responded.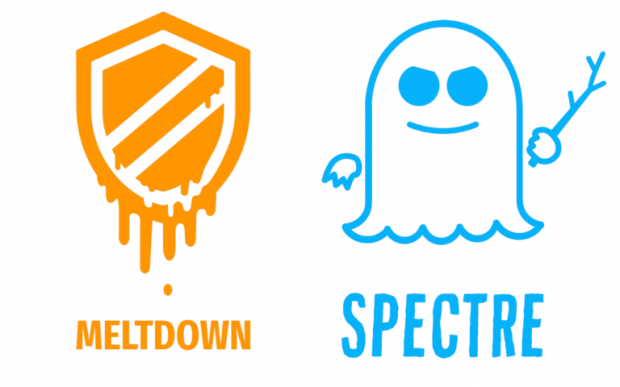 These security vulnerabilities have been named Meltdown and Spectre, with a website dedicated to them available here. Strangely, there was an NDA placed on this website until January 9, but the NDA has been lifted and the site made live.
Intel says:
Intel and other technology companies have been made aware of new security research describing software analysis methods that, when used for malicious purposes, have the potential to improperly gather sensitive data from computing devices that are operating as designed. Intel believes these exploits do not have the potential to corrupt, modify or delete data.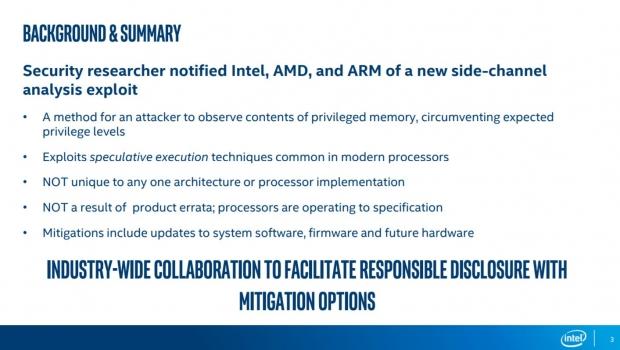 Recent reports that these exploits are caused by a "bug" or a "flaw" and are unique to Intel products are incorrect. Based on the analysis to date, many types of computing devices - with many different vendors' processors and operating systems - are susceptible to these exploits.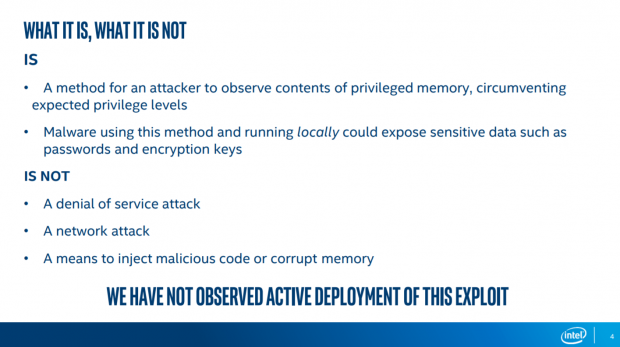 Intel is committed to product and customer security and is working closely with many other technology companies, including AMD, ARM Holdings and several operating system vendors, to develop an industry-wide approach to resolve this issue promptly and constructively. Intel has begun providing software and firmware updates to mitigate these exploits. Contrary to some reports, any performance impacts are workload-dependent, and, for the average computer user, should not be significant and will be mitigated over time.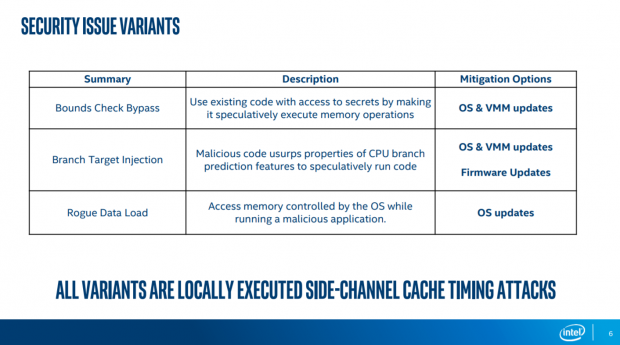 Intel is committed to the industry best practice of responsible disclosure of potential security issues, which is why Intel and other vendors had planned to disclose this issue next week when more software and firmware updates will be available. However, Intel is making this statement today because of the current inaccurate media reports.
Check with your operating system vendor or system manufacturer and apply any available updates as soon as they are available. Following good security practices that protect against malware in general will also help protect against possible exploitation until updates can be applied.
Intel believes its products are the most secure in the world and that, with the support of its partners, the current solutions to this issue provide the best possible security for its customers.
AMD says:
There is a lot of speculation today regarding a potential security issue related to modern microprocessors and speculative execution. As we typically do when a potential security issue is identified, AMD has been working across our ecosystem to evaluate and respond to the speculative execution attack identified by a security research team to ensure our users are protected.
To be clear, the security research team identified three variants targeting speculative execution. The threat and the response to the three variants differ by microprocessor company, and AMD is not susceptible to all three variants. Due to differences in AMD's architecture, we believe there is a near zero risk to AMD processors at this time. We expect the security research to be published later today and will provide further updates at that time.
Related Tags