Microsoft's new $499 high-end Xbox One X brings power to the console gaming market, but how do developers see its "monster" performance in comparison to a PC? Crytek has some interesting answers.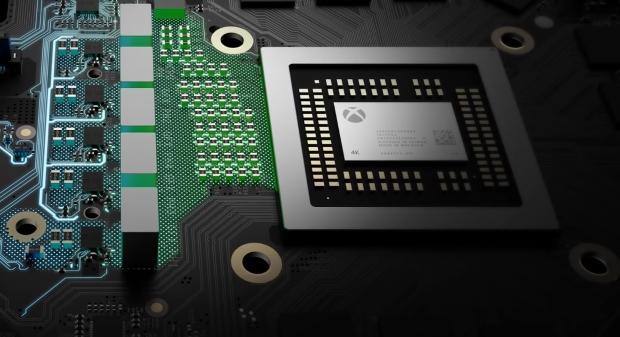 With 6TFLOPs of GPU power, 12GB of GDDR5 RAM, and a highly customized AMD Jaguar-based chipset, the Xbox One X is undeniably the most powerful console on the market right now. But of course it pales in comparison with higher-end GPU power found in today's PCs...but what about a standard gaming PC, the kind that most people actually have? According to Crytek Product Manager Collin Bishop, the Xbox One X is about the equivalent of a "standard" PC setup, but only on the GPU end. CPU-wise a basic standard PC will dominate the console.
"The Xbox One X is very comparable to the standard gaming PC on the GPU end. It will be on the CPU end that you will find the PC to still be outshining the console. This will always be the scenario given you can trade out and customize the hardware," Bishop said in a recent interview with GamingBolt.
"We can look at the AMD Jaguar CPU and how this lines up to the Ryzen line; however, at first glance, we see that the performance is roughly one-third or one-half."
Both Microsoft and Sony are likely working on their respective next-gen console hardware solutions to usher in the new age of gaming, and IDC analyst Lewis Ward tentatively predicts these new systems could come as soon as 2021.
Xbox One X specs
SoC: Highly customized 360mm² AMD System-on-Chip built on 16nm FinFET
GPU: Polaris-derived GPU with 40 Compute Units at 1172MHz, 6TFLOPs of Compute Performance
CPU: Custom x86 "Jaguar Evolved" 8-core CPU at 2.3GHz, 4MB L2 cache
Memory: 12GB GDDR5 memory with 326GB/s bandwidth (12x 6.8GHz modules on a 384-bit bus)
Storage: 1TB 2.5-inch HDD
Media: 4K UHD Blu-ray player