Nexon might be done with Lawbreakers
Lawbreakers generated impairment loss for Nexon, and the publisher is pretty much done with the game.

Published Wed, Jan 3 2018 9:35 AM CST
|
Updated Tue, Nov 3 2020 11:53 AM CST
Lawbreakers, the gravity-defying shooter made by ex-Epic Games director Cliff Bleszinski, has bombed pretty hard...and Nexon isn't so happy about it.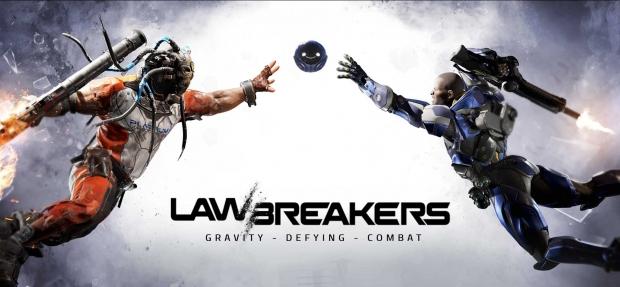 By now you've probably heard about the disappointment that is Lawbreakers' game sales. Shortly after launch the title had very low players on Steam and was likened as just another Overwatch-style FPS. Then PUBG hit and everyone gravitated towards the last-man-standing shooter, leaving games like Lawbreakers in the dust. Now Nexon, the publisher behind Cliffy B's new game, has acknowledged its poor sales and says it's pretty much done acquiring impairment loss because of Lawbreakers.
"We had higher-than-planned expenses due to impairment losses on prepaid royalties related to LawBreakers and incentive bonus expenses related to strong business performance," Nexon wrote in its Q3'17 earnings report filed in November.
The publisher says Lawbreakers' release was unfortunately timed, what with PUBG's release so close to the ill-fated shooter.
"We had very high expectations for its launch; however, the timing of its launch turned out to be unfortunate, specifically the blockbuster PC online game PlayerUnknown's Battlegrounds came out right about the same time, making the market environment very tough for first-person shooters in general and for Lawbreakers."
Finally Shiro Uemura, Representative Director and Chief Financial Officer, pretty much said the publisher is done taking impairment losses because of Lawbreakers.
"In Q3, in other expenses, impairment loss is included. And out of the total number, LawBreakers-related impairment loss actually accounts for the majority of that amount. And also, regarding impairment loss for LawBreakers, this is everything, so we will not be accruing any other impairment loss pertaining to LawBreakers in the future."
When a company suffers impairment loss because of an asset that asset is typically separated or sold off in an effort to cut ties with the dead weight so to speak. Interestingly enough Nexon still had strong operating income, which spiked by 157% year-on-year, and is doing quite well with its litany of PC-based online games.
It'll be interesting to see whether or not Nexon actually sells the Lawbreakers property, or decides to shut it down--or maybe change things up and make it a free-to-play game. Whether or not an actual sale or closure happens depends on the company's outlook.
Related Tags