CES 2018 - Every year LG blows our minds by pushing the boundaries of what is possible with TV technology at the Consumer Electronics Show, and CES 2018 will be no different as the South Korean giant is teasing an incredible 88-inch OLED TV with a native 8K resolution.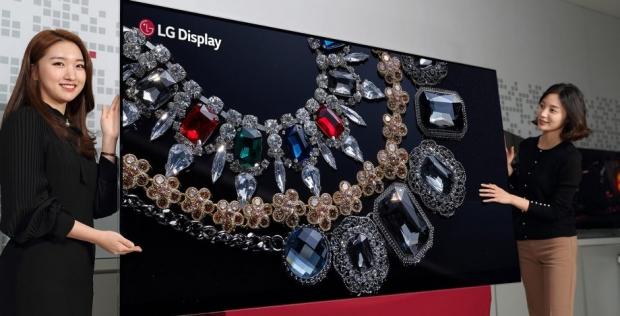 8K pushes an eye-watering amount of pixels with a native 7680 x 4320 resolution, and as an 8K monitor owner myself (Dell UP3218K) as well as a 65-inch 4K OLED TV from LG, the mere tease of a massive 88-inch 8K OLED blows my mind.
LG's previous flagship TV was a 77-inch 4K unit, so this 88-inch 8K is absolutely massive (in both size and resolution) compared to the 77-inch 4K OLED. Fellow South Korean electronics rival Samsung has an 88-inch TV, but it's both just 4K and QLED technology (OLED is better).
LG hasn't announced a price of its upcoming 88-inch 8K OLED TV, but I'm sure it will be in the holy-balls-its-expensive price range.