Solar-powered highway spotted in China
A solar powered road has been spotted in China, there is hopes that the road will power electric cars in the future.

Published Wed, Dec 27 2017 5:53 AM CST
|
Updated Tue, Nov 3 2020 11:53 AM CST
Jinan, a Chinese city with a population of around 7 million people have begun construction of the world first photovoltaic express-way.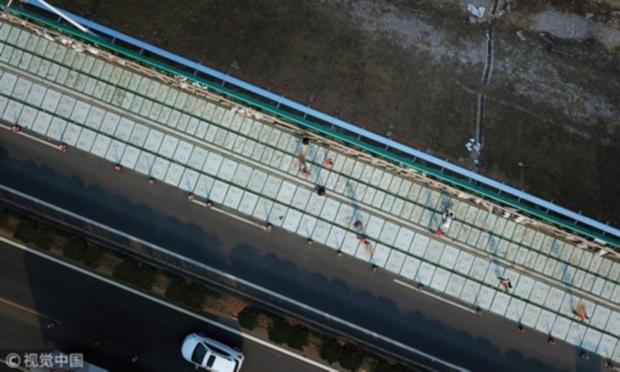 The express-way will be 1.2 miles (2km) and will be able to withstand the weight of medium sized trucks. The photovoltaic express-way is constructed using three separate layers, the first being the transparent concrete which has a very similar feel to that of asphalt.
Next, is the solar panels which are located beneath the concrete layer and are safely protected from nature while also absorbing the rays from the sun.
The third layer is a thick strip of insulation which is placed below the solar panels to ensure that none of the panels are damaged from roots, dirt, rocks or any movement underground.
The Chinese engineers constructing the photovoltaic express-way say, "The roads are also designed to provide technical support to unmanned vehicles in the future." and will also be able to release electricity to any electric vehicles travelling above them.
Another perk the solar-powered road has, is that during winter the road will be able to melt any ice or snow covering the surface, the concrete road will be heated using the below solar panels, ensuring maximum safety for drivers on the road.
Related Tags