Elon Musk is launching a Tesla Roadster into SPACE
Elon Musk will be launching a Tesla Roadster into space, riding the first Falcon Heavy rocket.

Published Fri, Dec 22 2017 10:39 PM CST
|
Updated Tue, Nov 3 2020 11:53 AM CST
Elon Musk is doing a world-first by launching a red Tesla Roadster into space, loading up the vehicle onto the first Falcon Heavy rocket that will leave our atmosphere and deliver the car to aliens, I guess.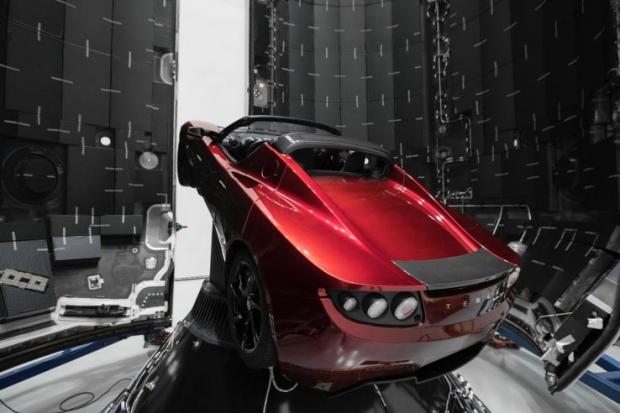 Musk said that he would launch the Tesla Roadster into space with most thinking he was joking around, but SpaceX has confirmed that it is indeed true.
Musk took to Twitter, where he tweeted: "A Red Car for the Red Planet Test flights of new rockets usually contain mass simulators in the form of concrete or steel blocks. That seemed extremely boring. Of course, anything boring is terrible, especially companies, so we decided to send something unusual, something that made us feel. The payload will be an original Tesla Roadster, playing Space Oddity, on a billion year elliptic Mars orbit".
This really makes me admire Musk even more than I did, because no other human being on the planet is crazy enough to do something this cool.
Related Tags