Tesla Semi truck orders are going through the roof
Pre-orders for Tesla's exciting new electric Semi truck are huge.

Published Tue, Dec 19 2017 11:22 PM CST
|
Updated Tue, Nov 3 2020 11:53 AM CST
Tesla sent shock waves throughout the transportation industry when it unveiled its new Semi electric truck, but how have pre-orders been going since? Amazingly well, that's how.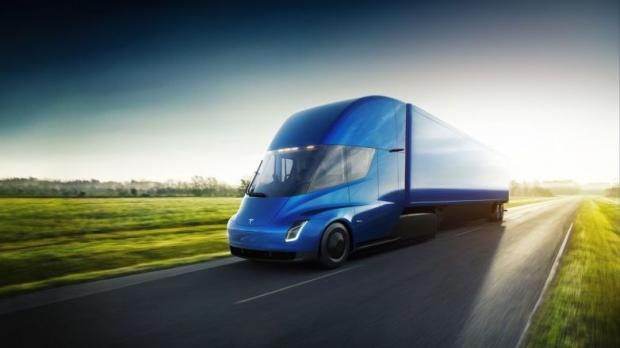 According to Morgan Stanley analyst Adam Jonas, Tesla Semi pre-orders have been doing extremely well, and could be as high as 1230 vehicles so far. Jonas said in a note that Business Insider got their hands-on: "The game-changing capabilities and economics of the Tesla semi potentially set off separation between the technology leaders and the laggards among carriers, shippers, truck OEMs and suppliers".
When you've got companies like Pepsi, Walmart, and Sysco pre-ordering the electric Semi trucks from Tesla, it's easy to get excited. Pepsi has reportedly ordered 100 new Tesla Semi trucks, while Walmart has committed to 15 of them. UPS has stepped up, pre-ordering 125 new Tesla Semi trucks, their biggest order yet.
UPS CIO Juan Perez said in a press release: "For more than a century, UPS has led the industry in testing and implementing new technologies for more efficient fleet operations. We look forward to expanding further our commitment to fleet excellence with Tesla. These groundbreaking electric tractors are poised to usher in a new era in improved safety, reduced environmental impact, and reduced cost of ownership".
Related Tags