PUBG's first Xbox patch rolls out
PUBG gets the first of many patches to help shore up its rough edges, but will it be enough?

Published Tue, Dec 19 2017 4:28 PM CST
|
Updated Tue, Nov 3 2020 11:53 AM CST
It's no secret that PlayerUnknown's Battlegrounds runs quite poorly on the Xbox One (not even the higher-end Xbox One X can run it very well) where it can drop to just 4FPS in some cases although it's meant to run at 30FPS on both systems. The team has heard all the feedback and now PUBG has received its first update in an effort to fix the hiccups.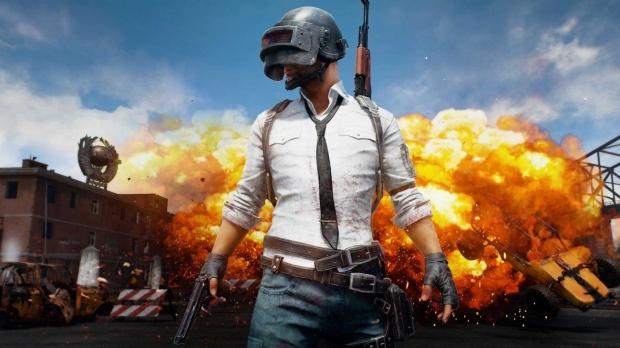 While it's true PUBG on Xbox is in a game preview beta state, and that Bluehole is concentrating mostly on the fully-fledged PC release that's slated to launch quite soon, gamers didn't expect the last-man-standing shooter to run so poorly on consoles (but maybe it should be expected given PCs typically smash consoles and PUBG doesn't exactly run spectacularly on PC). The development team, which consists of both Bluehole and Microsoft's internal teams, has announced an official update that aims to shore up the rough edges a bit. By no means is this an official fix, and the game probably won't be out of the Xbox Game Preview program any time soon.
Most notably in the patch notes is the mention of "first pass visual and performance improvements," which aren't specific enough to glean any real details and may only result in a slight FPS bump or visual fidelity increase. Remember consoles have trade-offs, especially the base Xbox One which is quite...bad at times. Other improvements include "slightly improved anti-aliasing on Xbox One and Xbox One S," and the team has actually disabled keyboards.
Here's a list of patch notes:
Gameplay
Gas can now be used while on bike or bike with sidecar

UI/UX

Equipment icons on HUD will now be visible

Player icon is now more clearly visible on the world map

UI prompts now appear when reload and enter a vehicle options are present

Character

Tweaked hair color options
Animation
Cleaned up sidecar passenger animations in first person view

Fixed player camera issues while a passenger on the backseat of a Buggy

Addressed arm animations specific to holding some weapons

Character now correctly faces the proper direction when stopping while swimming
Others
First pass visual and performance improvements

Slightly improved anti-aliasing on Xbox One and Xbox One S

Localization updates for Vietnamese, Spanish,(Spain/Mexico)

Controls on motorcycle no longer inverted

Keyboard functionality is disabled
Bug Fixes
Fixed instances of player nametags not properly displaying in the lobby during Squad and Duo play

Fixed minor animation while crouching and prone

Fixed issues where curtains on windows block line of sight of players in the TPP mode

Fixed an issue where when Squad leader left the party, voice chat ceased to function as intended

Fixed issue where players could lean out of vehicles even when obstructed

Fixed collision of cardboard boxes in Yasnaya city

Fixed typo in the controller guide

Other minor fixes
Related Tags