Overkill's The Walking Dead will be 'immersive and engaging'
Payday developer's new The Walking Dead game should be pretty tense, immersive, and engaging.

Published Mon, Dec 18 2017 3:31 PM CST
|
Updated Tue, Nov 3 2020 11:53 AM CST
Starbreeze Studios and Overkill are collaborating on a big The Walking Dead online co-op shooter, and now the dev has released a few new tidbits about the title.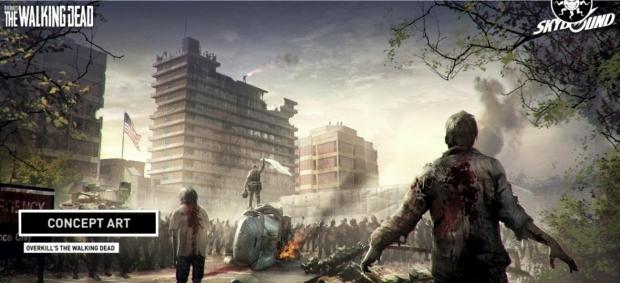 Back in May the devs unearthed tons of new details about their Walking Dead game, highlighting key features like the character-driven story that follows the comic series and the co-op action players can expect from the FPS. In fact, from the lingo thrown around in the latest interview with ComicsBeat, the game should be an online service-based game possibly with Payday 2-style microtransactions (or a season pass maybe).
"We started on the project in 2014, exploring technologies to allow us to build our unique vision for the game," game executive producer Saul Gascon told ComicsBeat. "Since then, the game has evolved and grown into something more engaging and better than what we originally planned. It's been great for us to have the time to see the game evolve to its current state. We look forward to showing it off next year, and get people excited for its fall 2018 release."
Typically when devs throw around words like 'engagement' and 'immersive' they've attached themselves to a specific business model. This model has accrued billions for the industry this year alone, and will continue being a major driver for earnings and long-term playing as long as it remains profitable. Given Starbreeze's positioning towards microtransactions with Payday 2, it's not unlikely that The Walking Dead game could follow a similar path--but one that's tailor-made for the wide, online-based game.
Gascon also mentions that the game will have tons of tension and offer a unique experience that not only taps into the comic book universe created by Robert Kirkman, but also immerse players to boot.
"We've played the other The Walking Dead games and we think we can deliver a unique experience, that fans will really enjoy," he said.
"For the first time in a while, you will be immersed in this universe in first person, together with your friends in a very tense game experience. We want players to feel the pulsing, constant, threat of walkers waiting after every corner, and know their actions will have consequences."
The Walking Dead co-op online shooter is slated to release sometime in Fall 2018 for PS4, Xbox One and PC.
Related Tags