The Predator drops into Ghost Recon Wildlands on December 14
Ghost Recon Wildlands special event will include the Predator, kicks off December 14 ends in early January.

Published Dec 13, 2017 11:21 PM CST
|
Updated Tue, Nov 3 2020 11:53 AM CST
Ghost Recon Wildlands players will be happy to hear news that the Predator will be joining the ranks in a special event that runs between December 14 and early January.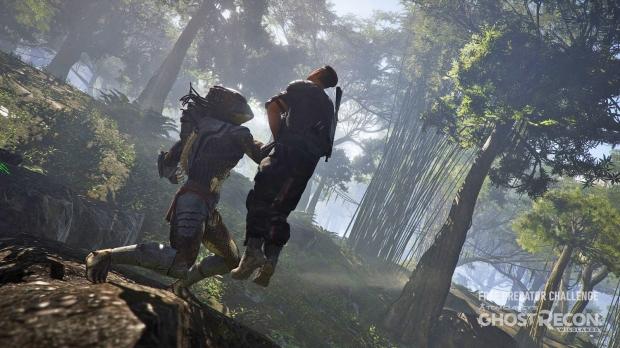 Ubisoft Senior Producer Nouredine Abboud explained the news in a statement: "At Ubisoft Paris, we have been fans of the Predator for a long time and are thrilled to bring such an iconic character to our game. The challenge is full of references to the original Predator movie, and we cannot wait to see the reaction of our players!".
The upcoming release of Predator content will include both solo and co-op options, where you'll have to defeat the warrior in order to unlock exclusive items like a mask with Predator vision. There's also the Predator Pack available, with 15 new customized items that include movie-inspired weapons and a close combat mode.
Ubisoft is including a Ghost War PvP mode that features a new soldier that is inspired by Dutch, who Arnold Schwarzenegger played in the movie 'Predator'.
Abboud explained that the Predator mission is meant to feature the same tension as the original movie, where you'll see and hear the Predator but not see or even fight it. He explained: "Getting that feeling of being swallowed by the surrounding jungle was something we really wanted to convey".
Related Tags