Twitch is now featured as an Alexa Echo Skill
Twitch has been officially launched by Amazon as an Alexa skill.

Published Thu, Dec 14 2017 4:36 AM CST
|
Updated Tue, Nov 3 2020 11:53 AM CST
Amazon has officially launched a Alexa skill that will allow for users of Alexa to control Twitch using their voice. This new Alexa skill has numerous uses such as asking for specific channel activity and a list of popular game being viewed.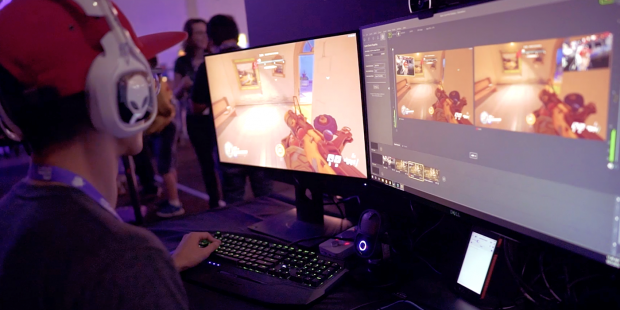 This is not a surprise for Amazon to integrate Twitch into their Alexa skills as Amazon own Twitch, buying the streaming giant back in 2014 for $1 billion. The Twitch Alexa skill is designed to complement gamers that use Twitch regularly, Twitch has done this by giving users the option to enable notifications of their favorite channels going live.
Twitch has provided a full list of the features that their Alexa skill will include, they can be found below.
If you've linked your Twitch account, say "Alexa, ask Twitch for followed channels" or "Alexa, tell Twitch to show me channels I follow."
Discover a new channel for your favorite game or Twitch category by requesting, "Alexa, ask Twitch who's playing World of Warcraft" or "Alexa, ask Twitch to suggest an IRL channel".
Get some of the most popular live channels by saying, "Alexa, ask Twitch for popular channels" or "Alexa, ask Twitch which streams are popular."
Find out the most popular games and categories currently streaming by asking, "Alexa, ask Twitch for popular games" or "Alexa, tell Twitch to suggest a game for me." You'll hear a list of popular games/categories and you can select one to hear the most popular channels for it.
Play a channel directly by name with "Alexa, ask Twitch to play [Channel Name]" or "Alexa, ask Twitch to start [Channel Name]". If Alexa isn't understanding the channel name correctly, try following the channel and then asking "for followed channels" instead.
Related Tags