Rumor: Battlefield Bad Company 3 in development
Battlefield insider says next game in franchise will see the triumphant return of Bad Company.

Published Tue, Dec 12 2017 12:18 PM CST
|
Updated Tue, Nov 3 2020 11:53 AM CST
The next Battlefield game will be a new chapter in the fan-favorite Bad Company series, according to rumors posted by a known gamer with insider information.
YouTuber AlmightyDaq, who accurately described Battlefield 1 to a tee months before it was officially revealed, is back with another hot bit of info about the next Battlefield game. Daq has reportedly received more info from inside sources close to development who say Battlefront Bad Company 3 is in the works, and that it'll be set during the Vietnam and Cold War era.
EA has confirmed a new Battlefield game is in currently in development and slated for release during the publisher's Fiscal Year 2019 timeline, which extends from April 1, 2018 through March 31, 2019. The new Battlefield game is set to launch during the same year as BioWare's massive online-based mech shooter Anthem, however EA hasn't confirmed exact details on the DICE-made first-person shooter just yet.
Here's some tidbits on what Daq's sources told him about Bad Company 3:
Game setting: various locations across campaign involving mid and post-Vietnam conflict. This does include Cold War affiliations and is not entirely historically accurate.

Game modes: Conquest, classic Battlefield-style conquest, capture the flag defend flag, and rush, the bread and butter of the Bad Company franchise; operations, a fan favorite and great mix of conquest and rush; domination, TDM, and a 5v5 game mode similar to squad obliteration.

Maps: Maps more focused towards tighter gameplay and less-so all-out warfare. Thank Battlefield Bad Company 2 & 3 maps such as Oasis and Grand Bazaar.

Gunplay: Vietnam and Cold War era guns. Customization of guns rivals Battlefield 4, so for the most part it's really extensive.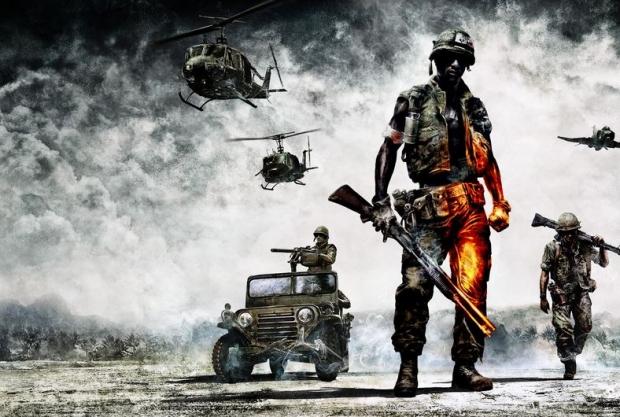 Related Tags