Now that the new test server for Battlegrounds is live, gamers are seeing just what the developer has been working on apart from the new map, weapons, performance improvements and more.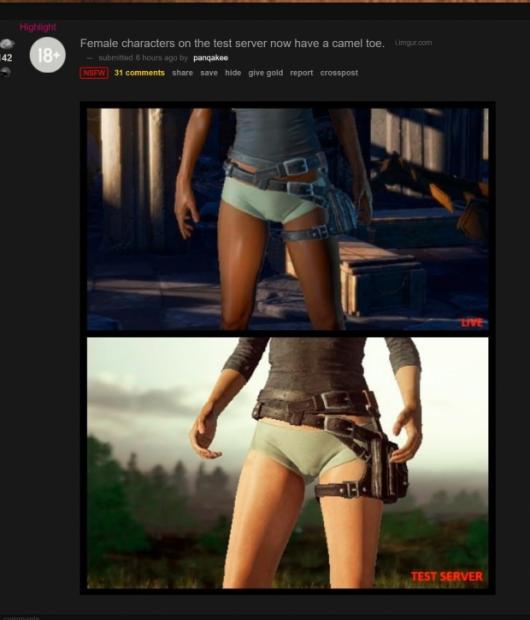 The developers have been working closely on the detail of the female character in the new PUBG test servers, with one gamer noticing that the female characters have been animated with a camel toe. You can see the difference between the normal servers and the test server, above. Interesting.
PUBG's new female characters and their enhanced lady bits were noticed by character artist Liz Edwards, who is responsible for the comparison above. PUBG's community went into overdrive, seeing PlayerUnknown himself - Brendan Greene, replying on Twitter. Greene said:
What do you you think of the new female character in PUBG's new test server? Yay or nay?