Celebrities will answer your Google search questions
Celebrities will answer Google Search questions based off popularity in the form of video.

Published Mon, Dec 11 2017 3:37 AM CST
|
Updated Tue, Nov 3 2020 11:53 AM CST
Celebrity information is quite abundant on the Internet but it's about to get a whole lot easier, Google will be adding a feature to mobile searches in the US that will allow celebrities to answer questions based off Google users searches. These questions will be answered in a selfie-style video and already have stars such as Will Ferrell, Seth MacFarlane and James Franco on board.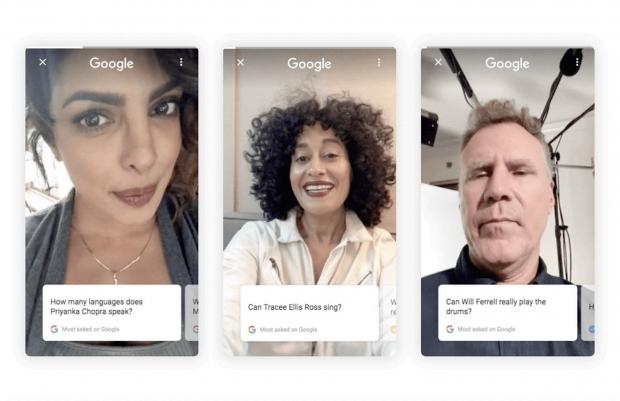 Priyanka Chopra, Nick Jonas, Tracee Ellis Ross, Mark Wahlberg, Dominique Ansel and Jonathan Yeo are also going to answering questions on launch, this may not be a lot of celebrities now but Google says that there will be more to come "in the next few months."
Having celebrities answering the most popular questions of them from Google Search means that anyone that specifically follows an actor/actress will now be swayed into using Google rather than Bing or FireFox. Effectively by doing this Google has brought the gap between everyday people and celebrities just that little bit more closer together, allowing for people to connect with their favorite celebrity across a convenient platform.
Whether you watch them on TV, listen to them on a podcast, or read about them in a magazine, you spend a lot of time wondering about the people who inspire you. Personally, I've always wanted to know if my favorite actor Will Ferrell can really play the drums. Now in the U.S., you can find answers to questions about notable people on mobile Search, and they're coming directly from the source.
"When you search for your favorite personalities, whether they're rising stars or well-known celebs, their answers will appear in the form of selfie-style videos with a uniquely personal, authentic and delightful touch."
Related Tags